Posted on
MOE investigating reports of teachers not adhering e-learning protocols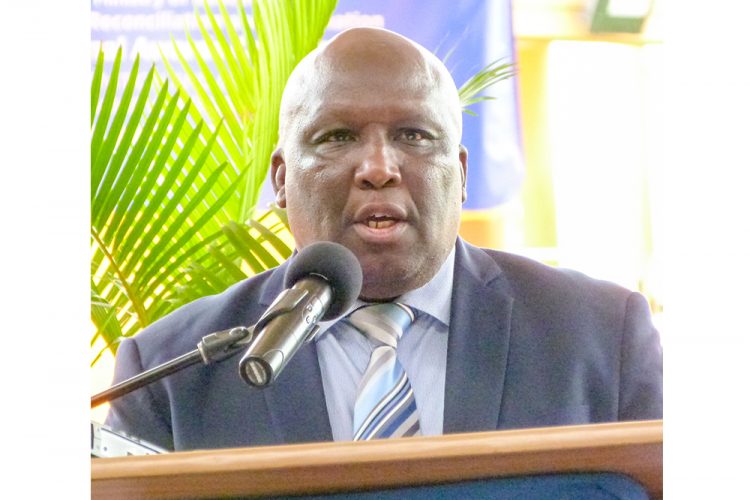 Several teachers have not been adhering to the new teaching protocols set out by the Ministry of Education in relation to online teaching.
And last week, a meme made by a teacher began making the rounds on social media asking why a colleague, who was comfortable doing a Facebook live video that lasted over one hour, had not been conducting online classes for secondary school students under her tutelage.
Many schools started e-learning programs in full on April 20, and while others have not started at all levels, they have started with their fifth formers and those in grade six.
E-learning has become necessary as schools remain closed due to the COVID-19 pandemic. The coronavirus caused local educational institutions to physically close on March 20, one week before the scheduled Easter vacation.
Last week, commenting on teachers who have not started online classes, Minister of Education St Clair "Jimmy" Prince said the ministry has launched an investigation.
Speaking to SEARCHLIGHT, Prince said he has heard about a number of teachers who have not been adhering to the teaching protocols.
However, the education minister said despite the fact that some teachers have not taken up the initiative, the ministry understands that there is a scarcity of resources in relation to the devices etc.
"…And we are investigating and we would not rush to a judgment immediately, but we would investigate and see how we can deal with it," said Prince who added that the ideal thing is for the pandemic to be brought under control so that schools can be reopened.
But in the meantime, Prince is calling on parents to play their part.
He said the ministry has been trying to get principals and head teachers to liaise with parents to make sure children are kept in line.
"This is something the teachers can't do, and the ministry can't get done themselves.
"Some schools have been trying to do parent teacher association meetings online, but the parents must take responsibility," stated Prince who mentioned a few weeks ago that what Covid-19 has created may be the worst situation that the education sector here has ever experienced.
Speaking on WE FM on Sunday, April 19 Prince also noted that there are some teaches who embrace technology, but he detects "a general phobia for technology in education among teachers" in the Caribbean.
"And this Covid has come at this time when we haven't even gotten over that phobia and makes things even more difficult," he had stated.
He added that one would think some of the teachers, born in the technology era would "feel at home with the technology, but [he doesn't] see that happening at all although there are some schools where teachers are really into it.
"…But then I see, particularly the primary schools, you have a problem where the teachers seem not to want to go that way, they prefer the old way with which they are comfortable," he said.