Posted on
Gov't not doing enough – Dr Friday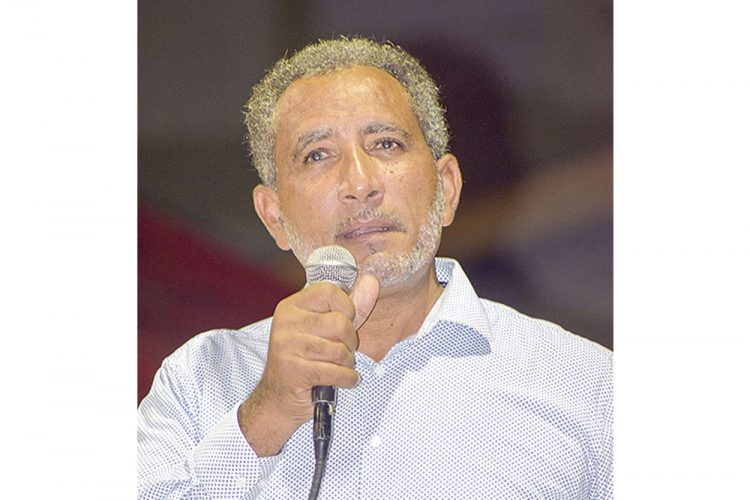 Dr Godwin Friday, leader of the opposition, says that the Government has not done enough to bring Vincentians working on cruise ships home.
The repatriation process of at least 1000 Vincentians who work with various cruise lines around the world has been ongoing due to the coronavirus pandemic.
"Frankly, the government hasn't done enough to create jobs here in St Vincent, so the people have to go abroad to look for work and now that the situation has turned very grim for them, it seems like we're not doing enough to assist them from here," Friday said on the New Times radio programme yesterday, May 4.
The opposition leader said that the government has no real plan to bring sailors home but they should do everything they can to ensure that they can return home.
"Whatever needs to be done, whatever measures need to be put in place, it should be done and it should be done quickly. All this back and forth and making all kinds of excuses. What is the plan?," he said.
Several protocols have been put in place by the Health Services Subcommittee, to which cruise lines must adhere, before Vincentians can be repatriated to St Vincent and the Grenadines.
Among these protocols is the requirement for sailors to have a rapid test done to determine their COVID-19 status before they travel to SVG and a medical report of whether they have come in contact with anyone who tested positive for COVID-19.
The protocols also stipulate that sailors complete at least 14 days in quarantine when they arrive in SVG, with the cost being covered by the respective cruise lines.
Government has negotiated with local hoteliers to quarantine the sailors at a cost of EC$150 per day, inclusive of three meals.
But Friday said that the Government has mishandled the situation entirely and he specifically referred to the condition of paying EC$150 to have the sailors quarantined.
"Why is that a condition for bringing our citizens home? That's ridiculous," he said.
Meanwhile, the opposition leader also noted that three ports of entry on mainland — Wallilabou, Kingstown and Blue Lagoon remain open to accept yachts coming into the country.
And he questioned whether the necessary measures were being taken to ensure that the persons on board are quarantined before they move about the country.
"These are things that are exposing us to unnecessary risk and we hope we will not pay a high price for it…," Friday said.