Posted on
Farmers urged to adhere to COVID-19 guidelines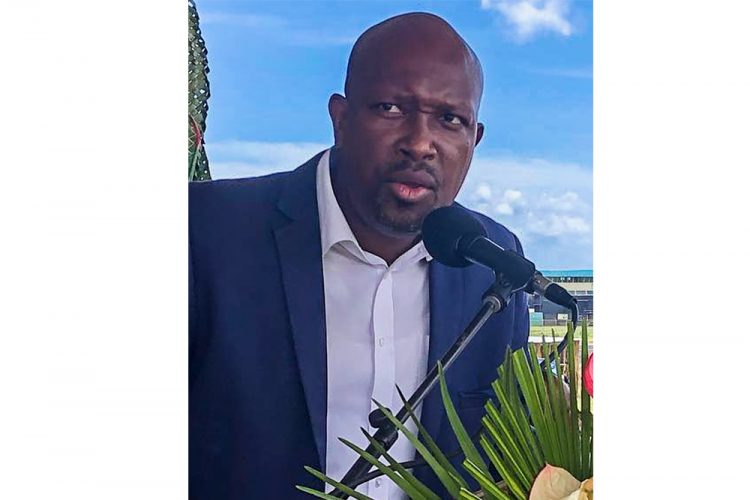 Persons who work in the local food sector have been called upon to adhere to the ministry of health's COVID-19 guidelines.
"I am warning all stakeholders that even though we have been extremely blessed and fortunate thus far, there is still a global pandemic and I am imploring all farmers, all fishers, all producers in the agricultural sector to ensure that we follow the best practices advised by the ministry of health," minister of agriculture and fisheries Saboto Caesar told SEARCHLIGHT recently.
This country has so far recorded 17 positive COVID-19 cases.
The minister has also called on farmers and fishers to practice physical distancing as much as they can.
"When we share implements on the farm, we have to ensure that we don't put our hands in our mouths, in our eyes because all of these are proven ways by which the virus can spread," Caesar stated.
He said that St Vincent and the Grenadines (SVG), unlike some other countries in the Organization of Eastern Caribbean States (OECS), has been able to continue exporting food and that is commendable.
"What we are seeing taking place in the OECS is that several countries have been not able to export because they have not positioned themselves to be able to position the stakeholders in the agricultural sector.
"In St Vincent and the Grenadines, our farmers are on the frontline and they have been able to maneuver many obstacles not only in St Vincent and the Grenadines but obstacles in the markets they are sending their goods to, to be able to facilitate this trade," Caesar commented.
"We must be alert at all times as we are providing food security for not only SVG but the sub region," Caesar said, while noting that we are still exporting food to countries like Barbados and Trinidad and Tobago although the traffickers cannot travel.