Posted on
Cruise ship workers test positive for COVID-19 for over 5 weeks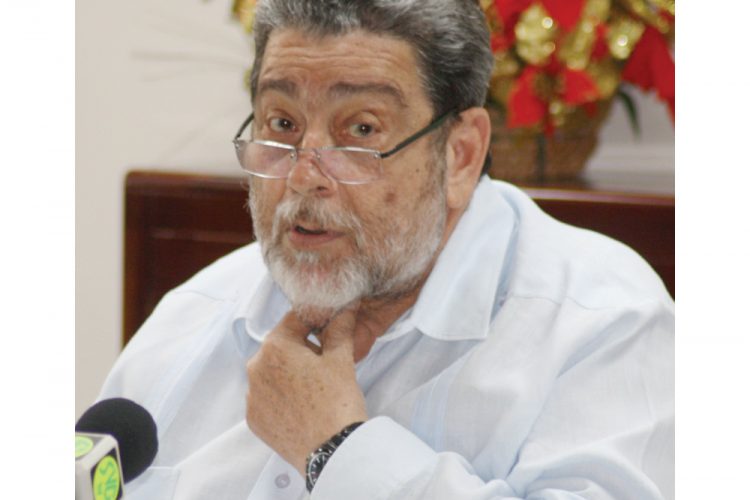 For over five weeks since returning to St Vincent and the Grenadines (SVG) in March, two repatriated cruise ship workers, although asymptomatic, have consistently tested positive for Covid-19.
Prime Minister Dr Ralph Gonsalves disclosed this information while speaking on the issue of repatriation of Vincentians on We FM on Sunday, May 3.
He said it is known from other countries' experiences and SVG's experience that cruise ships have been significant locales where Covid-19 is concerned.
The Prime Minister said that from our experience in SVG, there was one cruise ship where 36 crew members came into the country and were placed under a 14-day quarantine.
"Four of them had symptoms and tested positive. Those which didn't have symptoms, we decided to test 29 of them and out of that number which had no symptoms, three of them tested positive," Gonsalves relayed.
He added that from those statistics around ten per cent of the persons repatriated were asymptomatic.
Two of the persons who were asymptomatic, that came in to the country on March 25, from the said cruise line, had, up until Saturday, been tested four times in one case, and three times in the other for the virus.
Nonetheless, even after this period, "they still test positive for the virus," the Prime Minister stated.
"Check the 25th of March to the end of April, that's five weeks," Gonsalves revised, "We're in to the beginning of May, persons just got tested since May started, so you're going in to six weeks now."
"What does that tell you? It tells you that you have to be careful when the person is returning that you must have the person tested there before they leave the ship," and then quarantined when they return to SVG, the Prime Minister commented.
"…The fact that you've been on the cruise ship for four weeks or six weeks. Even if you were asymptomatic from the beginning, and you remain asymptomatic; it does not mean that you may not test positive," he also stated.
There is an argument posited that one has been quarantined on a ship for 14 days or one month, the Prime Minister indicated, "but there still remains the prospect that at least 10 per cent may, I'm not saying would, may test positive for the virus."
Whether such an asymptomatic person can transmit the virus, the scientific "jury is still out" on this, he revealed.
"There are persons who tell you highly unlikely, but there are cases where it has happened. There are some people who tell you no, but the science does not support that," Gonsalves stated.
The topic of repatriation of Vincentian sailors remains pertinent in light of the fact that thousands are awaiting their return home.
The Government has referred to guidelines from the Centre for Disease Control (CDC) in the United States of America, under the "Interim Guidance for Mitigation of Covid-19 Among Cruise Ship Crew During the Period of the No Sail Order."
These CDC guidelines say, among other things, that the cruise line "must adhere to any testing requirements of receiving countries (in this case SVG) for repatriation and cruise ship operators must instruct disembarking crew members to stay at home for 14 days and continue to practice social distancing after reaching their destination."
One of the Government protocols is that only crew who test negative for Covid-19 can be repatriated. This is in addition to the protocols that the repatriating cruise liner pay for the accommodation, food, security for crew who do not have appropriate quarantine accommodations in SVG.
"All I want is the sailors, the seafarers who are there, get them home, they want to come home, but we make sure that all the protocols are in place and everybody who has a particular responsibility discharges his or hers, or its responsibility, properly, that is what I'm concerned about," the Prime Minister insisted.
To date, SVG has recorded 17 cases of the Covid-19 virus.