Posted on
World Down Syndrome day celebrated for the first time in SVG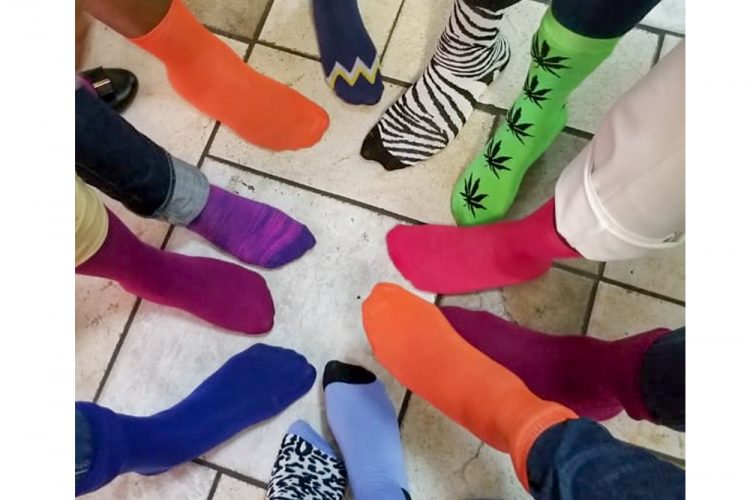 For the first time ever, World Down Syndrome Day was celebrated in St Vincent and the Grenadines (SVG).
The celebrations were spearheaded by the Ministry of National Mobilization, Social Development, The Family, Gender, Persons with Disabilities and Youth.
Director of Social Protection Claudette Pierre said the Ministry of National Mobilization has the mandate to care for persons with disabilities, so they decided this year to recognize persons with Down Syndrome on March 21.
The day was celebrated under the global theme "We Decide".
The celebrations were held on Tuesday March 17 at the School for Children with Special Needs in Georgetown and on Friday March 20 at the Helping Hands Centre and the School for Children with Special Needs in Kingstown.
On the Tuesday, the School for Children with Special Needs in Georgetown received their awareness ribbons while on the Friday in Kingstown, the Ministry's staff wore ribbons made of blue and yellow while the students prepared food and made posters with their handprints using different colors.
The event was broadcast on social media.
The overall aim of the event was to reach out to key stakeholders, including education, health and social care professionals and the wider community to disseminate the Down Syndrome message and bring about change.
Members of the public were asked to take part by wearing brightly coloured or mis-matched socks, long socks, printed socks, one sock, even three socks representing three chromosomes. Persons were also asked to post photographs on Facebook with the hashtags #LotsOfSocks, #WorldDownSyndromeDay and #WDSD20.
Organizations that supported the initiative were the Director and Staff of the social protection division, Tus-t water, Pinchers Transport and Fanfare Events.
Down Syndrome occurs in individuals who have an extra partial (or whole) copy of chromosome 21. It is not yet known why this syndrome occurs, but Down Syndrome has always been a part of the human condition.
It commonly results in variable effects on learning styles, physical characteristics, and health.
In December 2011, the United Nations General Assembly declared March 21 World Down Syndrome Day and decided, with effect from 2012, to observe the day each year in order to raise public awareness.