Posted on
Vincentians develop immune booster popsicle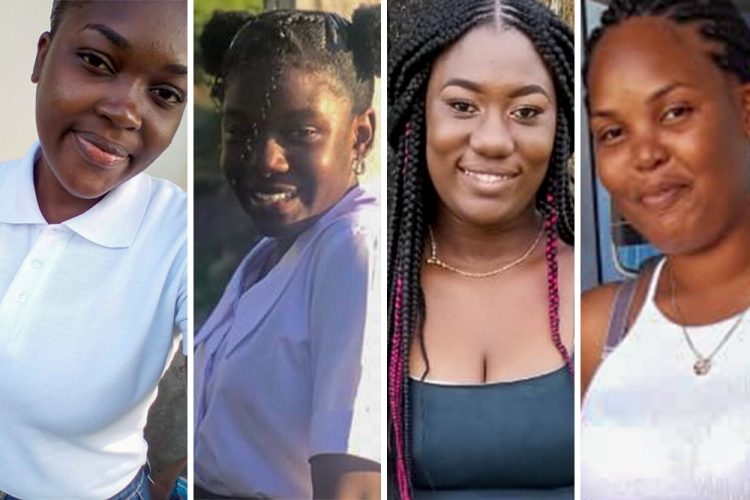 by Bria King
With many persons seeking various nutrients and foods to help boost their immune systems amidst the COVID-19 pandemic, four Vincentians have developed an immune booster popsicle.
The project is the brainchild of Dr Mane Paulpillai, president o f All Saints University.
And the formulation was mixed and tested at the Vincy Fresh laboratory and packaged by three Agriculture and Entrepreneurship students of the St Vincent and the Grenadines Community College (SVGCC), division of Technical and Vocational Education.
Shanelle Cumberbatch, a past student of SVGCC also worked along with the students.
"It has many health benefits and we also cater for the diabetics as well. It doesn't have much sugar so its not like a sweet snack to say it's high in sugar…we didn't put any artificial flavours. The sugar is limited to ensure persons can benefit from all nutrients of other ingredients," she told SEARCHLIGHT this week.
The popsicles, which are a mixture of turmeric, moringa, ginger and guava provide another way for individuals to build their immune systems amidst the COVID-19 pandemic.
Cumberbatch said she and the other students became involved in the project following discussions between minister of agriculture Saboto Caesar and Dr Populie.
She also noted that all the ingredients are grown locally.
Cumberbatch said that the team was able to come up with a perfect blend of the ingredients and flavours after one day of testing, after which the project was taken to the Vincy Fresh laboratory for a little tweaking to create a smooth tasting product.
"Covid 19 is like a…virus so once your immune [system] is weak, it feeds on the body quicker but when you have a strong resistance, your body will fight off the virus…" she said.
And this popsicle will help to create that resistance.
The students who worked on creating the popsicle have described it as an good learning experience.
Annesha DeFreitas, a year two student said this is the second time that she has worked on a project of this nature, having been a part of a team that created the SVGCC wines last year.
And she has no doubt that it was a good experience for her as an Agriculture and Entrepreneurship student as she was able to learn so much during the time, particularly as it relates to mixing recipes.
Year one student, Shanique McGuire, also attests to the immune booster popsicle project as an excellent learning experience for her.
"…We have different programmes doing that, so I will be ahead for that semester, because we're doing food processing in year two, that will build your product. My product will be a tea bag and it contains moringa, some of what is inside the immune booster," she revealed.
The immune booster popsicle comes in three flavours: passionfruit, guava and tamarind. All flavours contain tumeric, moringa, guava, ginger and sweetener.
McGuire told SEARCHLIGHT that the popsicle is a good alternative for persons who may not like to consume the ingredients in their raw forms.
And she further stands by the flavours that they have been able to come up with.
"Sometimes children, if you give them moringa or healthy things, they don't normally take it. I have a niece who's seven months and she's eating the popsicle like normal…some adults don't drink bush tea but when you put it in that form (popsicle), they will drink it," the year one student said.
A single popsicle in the small size is being sold for $1.50 while a pack of the small size costs $17. The large single popsicle costs $3 while a pack of 12 costs $35.
Another year one student, Samesha Hoyte told SEARCHLIGHT that the immune booster popsicle is a good alternative for persons who may not like to take vitamins or perhaps cannot afford to buy vitamins.
She also notes that while the product was created during the COVID-19 pandemic, it will also serve to build your immune system to fight against other viruses including the common cold.
It is the hope that production of these immune booster popsicles will continue even after the end of the COVID-19 pandemic. The immune booster popsicle team is therefore encouraging heads of various organisations and institutions to purchase the product for their staffs.
Delivery is done based on orders only. Interested persons can call 532-5892,530-7851 or 491-1644.