Posted on
Are cloth masks sufficient? I think they are – Thompson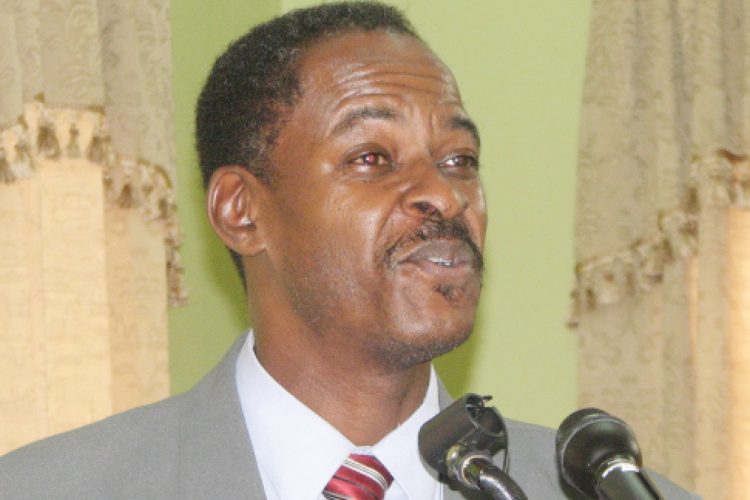 An infectious disease specialist is encouraging Vincentians to wear cloth masks once they venture out into the public.
Dr Jerrol Thompson was speaking on We FM on Wednesday, April 22 when he made the recommendation as a means of preventing the spread of COVID-19.
"Are cloth masks sufficient? I think they are. Cloth masks don't have the integrity to stop the virus from coming through, but the virus is not airborne. What we are trying to stop is respiratory droplets which are a magnitude larger than the virus itself," Thompson explained.
He said the coronavirus is inside droplets that come from coughing, sneezing and sometimes speaking. This means that a person can contract the virus either by breathing it in or touching a surface where a droplet may have landed.
The infectious disease specialist said that using a cloth mask would prevent those droplets from coming through.
"If you go into a van, use a mask. If you are going out to a small event, use a cloth mask. You should have at least two. Take one, throw that one in the wash and go out in the other one, allow that one to dry…that is what will work," Thompson said.
He said it was okay for persons to wear masks in their vehicles even if they are the only ones inside, particularly if they are going to go into a public setting.
And he added that this was easier than having to fumble to put on the mask.
Thompson, who is also a member of the national coronavirus task force, also encouraged the wearing of masks in Kingstown and cautioned people to be aware of their surroundings.
The physician said that the advice being given by the Ministry of Health is critical as washing hands and using hand sanitisers accounts for 60 per cent of stopping the spread. Physical distancing, he said, now combined with the use of a cloth mask in public, account for 30 per cent, while overall border control accounts for the other 10 per cent.
He said all of these things will help and are helping to slow whatever spread there might be.
SVG has a total of 14 confirmed cases of Covid-19, 9 of which are currently active. Of these cases, 12 were considered imported while investigations are still ongoing to determine the nature of the 13th and 14th case. Five persons have recovered from the virus so far and several other medical clearance tests are pending.