Posted on
No SVG boat forced to turn back by Grenadian coastguard – COP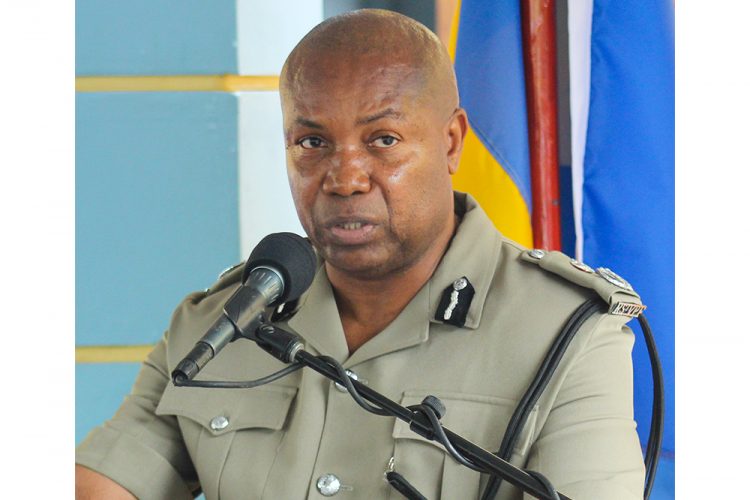 A story claiming that the Grenadian coastguard turned away a Vincentian boat bringing supplies to Petite Martinique has been debunked following talks between Commissioner of Police (COP) Colin John and his Grenadian counterpart.
A press release from the Royal St Vincent and the Grenadines Police Force (RSVGPF) said on April 20, John held talks with Grenadian Commissioner of Police, Edvin Martin, as well as the Commander of SVG's coastguard, Brenton Caine, concerning an article which appeared in The New Today newspaper in Grenada on April 19.
The story was headlined "Grenada Coast Guard intercepts boat from SVG with food supplies for Petite Martinique."
"Commissioner John would therefore like to inform the general public that according to all available information and intelligence, no such incident has occurred," the release stated.
The article on the website of "The New Today" Grenada, reported that "informed sources" told them of an incident in which a Vincentian boat was stopped short of landing on Petite Martinique with food supplies and cooking gas.
According to the source, a small coast guard vessel had been dispatched to Carriacou in recent days to man the border between the Grenadian islands and the Grenadines.
The topic of supplies being acquired from the St Vincent Grenadines by Grenadians has been a hot topic recently, in the context of the COVID-19 pandemic.
Grenada wants to enforce a lock down of its borders, no travel in and no travel out, with limited exceptions. On this issue, Grenadian Prime Minister Keith Mitchell expressed concern at a press conference on April 6 that persons from the Grenadian islands get food from the St Vincent Grenadines.
His comments were followed by remarks from Prime Minister Dr Ralph Gonsalves who confirmed the historic nature of the movements between the Grenadines and Grenadian islands, noting that they were like one location.
However, the most contentious statement was made on Good Friday, when Gonsalves offered to assist the people of Carriacou and Petit Martinique with food and gas if they were having difficulties getting it, but "in a structured and organized manner."
Prime Minister Mitchell saw this as a call to Grenadians to break the law.
In a statement he noted "It is a grossly irresponsible action that has the potential for not only legal consequences but also pose a significant threat to public health and public safety."
However, Prime Minister Gonsalves followed this with a letter dated April 14, addressed to Mitchell, outlining that he did not invite or encourage residents of Petite Martinique and Carriacou to enter SVG in defiance of Grenada's 'lock down'.
Prime Minister Gonsalves expressed that he believed Mitchell to have been misinformed, perhaps due to "a deliberately truncated audio of my statement, so doctored by those stuffed with political malice against me."
He called on Mitchell to withdraw his statement of his 'irresponsibility', which he said was 'wrong-headed'.