Posted on
EC$700,000 approved for minivans not expected to be fully utilized – Minister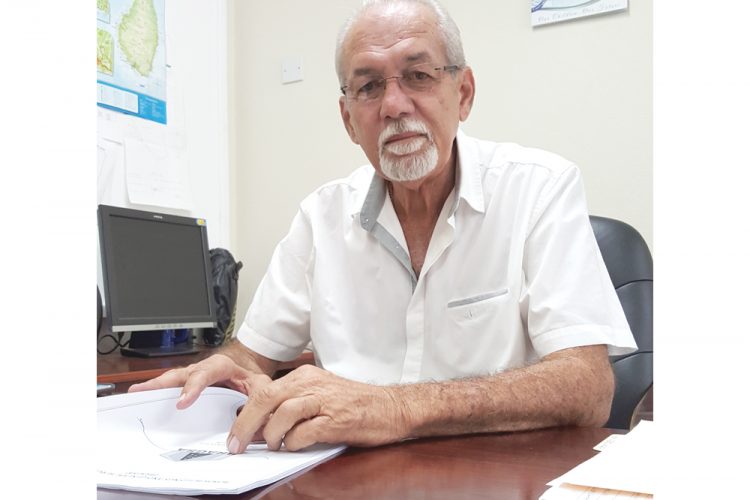 The EC$700,000 approved in the Covid-19 supplementary estimates as a subsidy for the minivan sector is not expected to be fully utilized.
This, as few minivans have registered with the Ministry of Transport and Works, a requirement to qualify for the subsidy and to be part of the government's COVID-19 minibus sanitization program.
Yesterday, Minister of Transport and Works Julian Francis said so far, only 208 minivans had registered.
This number is far fewer than the government's estimate of 1600 active minivans, and closer to the Vincentian Transportation Association's (VINTAS) 600.
Last week, it was announced that the process of registering minivans for this initiative was moving slowly and Vice President of VINTAS Royron Adams noted that the government's offer of a subsidy of EC$250 per month to minivan operators was not good enough.
Adams had argued that the government's estimate of 1600 registered minivans on the road was not accurate and that figure, if used, would reduce the amount of money that each minivan should
get.
"It is about whether or not the numbers based on which this figure was derived are actual numbers," Adams told SEARCHLIGHT last week. He said he needed to confirm if the $700,000 being put aside to pay the $250 subsidy would change if it is found out that only 600 minivans are operational.
An April 20 release from VINTAS said that during a meeting last Friday, the Government agreed to divide the $700,000 among the number of minivans that register, which would increase the subsidy from the proposed $250.
The registration of omnibus will continue until tomorrow, April 22 at the E T Joshua parking lot for Windward vans and at Victoria Park Road for Leeward and Kingstown vans.
"VINTAS would like to encourage all owners and/or operators of omnibus to get registered by Wednesday April 22,
2020. This process is extremely important to determine the level of subsidy each owner will receive," the VINTAS release said.
But Minister Francis said the $700,000 will not be divided among the registered minivans, but the government will increase the initial offer to around EC$500 a month, if by the end of registration the amount of registrants remains low.
Meanwhile VINTAS noted in the release that Government will review their request to implement a COVID-19 public transportation policy on the wearing of masks during the use of public transportation, and will review in two weeks, the request for the increase in capacity for the various sizes of omnibus.
"We wish to advise all Vincentians to follow the guidelines of the Ministry of Health as we continue to do our part in stemming the spread of COVID-19," VINTAS said.
Adams could not be reached up to press time for comment.