Posted on
Taiwan donates infrared thermal scanners to allies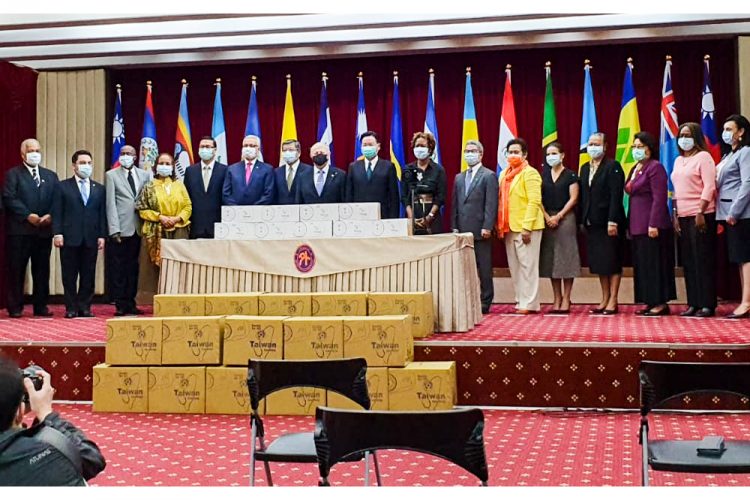 Taiwan this week continued its international medical COVID-19 assistance with a donation of infrared thermal body scanners to its diplomatic allies.
On Wednesday at the headquarters of the Ministry of Foreign Affairs, Jason Wu, the foreign minister, handed over infrared thermal scanners to the country's 15 remaining allies, to assist in those countries' containment and fight against COVID-19.
Wu, at the handing over ceremony, noted that despite Taiwan's exclusion from the World Health Organization (WHO), their advanced preparation and containment have received worldwise praise.
He explained that since the COVID-19 outbreak, the foreign ministry instructed their embassies to locate and purchase critical material and resources in line with local circumstances to help their allies to effectively battle COVID-19.
In April, Taiwan's President Tsai Ing-Wen announced that their first wave of assistance -– a donation of medical masks — had already been shipped to allies and friendly nations.
"Today's ceremony once again shows Taiwan is taking concrete actions not only to safeguard the health of the Taiwanese people, but also to contribute to global efforts to contain COVID-19. Taiwan can help and Taiwan is helping," Wu stated.
Taiwan also shared its experience in preventing and containing the virus through video calls with allies as well as through other avenues.
The Minister of Foreign Affairs used the opportunity to appeal to the WHO to "ensure Taiwan's comprehensive participation in its meetings, mechanisms and activities."
"Taiwan will continue to adopt meaningful measures to prove to the international community that the world needs Taiwan and that Taiwan will play its part..," Wu said.
Chairman of Taiwan's Diplomatic Corps Ambassador William Tapia of Nicaragua expressed gratitude for the donation and praised Taiwan's incredible effort in preventing and containing the effects of the coronavirus outbreak.
As at April 15, Taiwan had 395 positive COVID-19 cases with six deaths and 135 recoveries.
Tapia noted that in these difficult times, Taiwan has been a friend to the world.
"This nation is the frontline of international corporation, showing their willingness and capacity to help the world overcome this challenge," he said.
Tapia encouraged allies to advocate for Taiwan to gain representation in the WHO and lead the battle against COVID-19.
"I want all of the diplomatic allies and representatives on this beautiful island to continue helping Taiwan reach further and spread their message of peace and corporation. Don't forget Taiwan helps and Taiwan is always by our side and will be forever…"
Since COVID-19 was declared a pandemic, Taiwan has exported 10 million masks to the United States and 11 European countries, and six million masks to Asia, the Americas and the rest of Europe.