Posted on
MOH confident in the quality of the 3000 COVID-19 rapid test kits received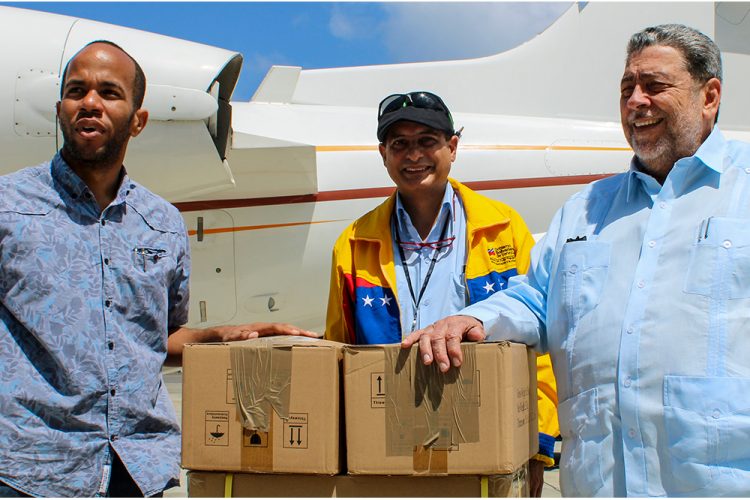 The Ministry of Health has confidence in the quality of the 3000 COVID-19 rapid test kits received by St Vincent and the Grenadines (SVG) recently.
Minister of Health Luke Browne, in an interview with SEARCHLIGHT yesterday said the kits donated to SVG by Bolivarian Republic of Venezuela have received regulatory approval for use in both China and Europe, so he is confident that we can use them in our context.
"Based on information, the kits are good. We are trying to finalize the protocol of use as they are different from the PCR testing which we do through CARPHA," Browne said.
CARPHA is the Caribbean Public Health Agency, the Trinidad and Tobago based entity that has carried out most of this country's COVID-19 tests.
The rapid test kits arrived at the Argyle International Airport (AIA) on April 10.
They were manufactured by a company called Wondfo, described as a globally recognized fast growing Point of care testing (POCT) leader in China.
The Wondfo test appears on the World Health Organization's (WHO) list of available tests (PCR RNA and Rapid Diagnostic Tests) that have been approved for use in a country that is part of the IMDRF (international Medical Device Regulators Forum).
The WHO however stated that it does not endorse the product, but that the product is endorsed by regulator agencies in member countries.
The rapid test kits received by SVG were designed to identify specific antibodies in the blood linked to coronavirus, which means that the test can be used to identify past coronavirus infections. The test is not meant to be used to determine whether or not a person is currently positive for the virus.
The test used to identify coronavirus is the polymerase chain reaction (PCR) procedure.
This country's order of PCR equipment has been delayed in the United States.
Yesterday, April 16, Browne said the rapid tests will be used on persons who have recovered from COVID-19 and persons who are coming out of quarantine to identify antibodies associated with the virus.
"We see the possibility for persons who are coming out of quarantine to get an all clear," said Browne, who added that three more tests were sent to CARPHA on Wednesday.
He said the Ministry is also doing repeat testing as the WHO specifies that two consecutive negative tests, done 24 hours apart, must be received before a recovered person is given the all-clear.
He added that despite the fact that we have not had any new infections in the past week and all our cases were imported, he does not think we are out of the woods.
"We have to be very cautious," the minister said while adding that we must continue to adapt comprehensive strategies and continue to adhere to health protocols like physical distancing, proper hygiene, staying at home if you feel sick, isolate positive cases and adhere to quarantine regulations among other things.
He added also that persons must adhere to the proper use of masks.