Posted on
Minibus sanitizing project off to a slow start – ministry of transport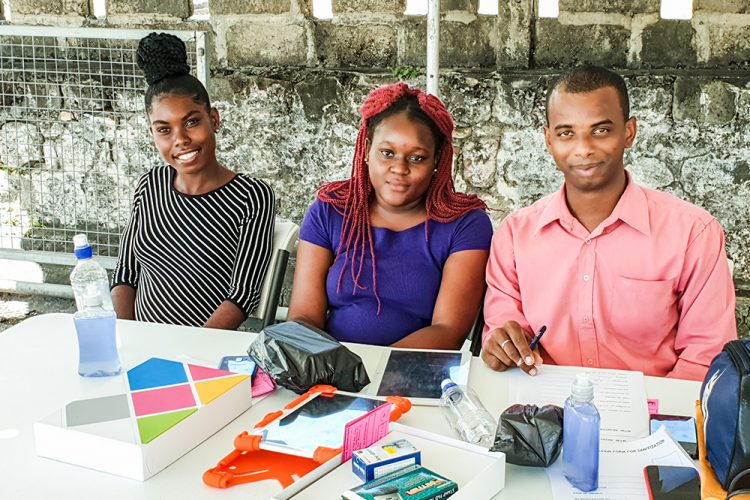 The process of registering minivans as part of the government's policy to help stop the spread of COVID-19 is moving slowly.
By Tuesday, April 15, only about 120 of the 1700 minivans that operate here had registered, with the registration point located in the vicinity of the Victoria Park having registered only 10 minivans about two hours from their 5:30 pm shut off time.
The minibus sanitization initiative is a move by the Public Health Department that will see personnel from that department sanitizing minivans that come into the Leeward Bus Terminal and Little Tokyo.
EC$300,000 has been allocated in Government's supplementary budget to fund the cleaning initiative.
To access the sanitization process as well as government's $250 a month income support plan for public transport, vans must be registered.
On Tuesday, Romano Richards from the Ministry of Transports and Works noted that the registration process will continue beyond the initial April 16 shut off date.
He said the process involves the recording of the name of the van, the name of the driver, the name of the owner, the name of the conductor and a photograph of the driver and conductor next to the van. An identification number will also be issued.
On Monday, Minister of Transport and Works Julian Francis appealed to minibus owners, drivers and conductors to get registered.
He noted that registration stations are at the E T Joshua airport parking lot for Windward buses and on the road around the Victoria Park for Leeward and Kingstown buses.
The minister said in an effort to mitigate the challenges faced by the minibus operators, a reduction of $1 per gallon on gas and diesel came into effect on March 23 and another reduction of $1 is expected on or about April 23.