Posted on
Finance Minister warns of the significant economic fallout ahead for SVG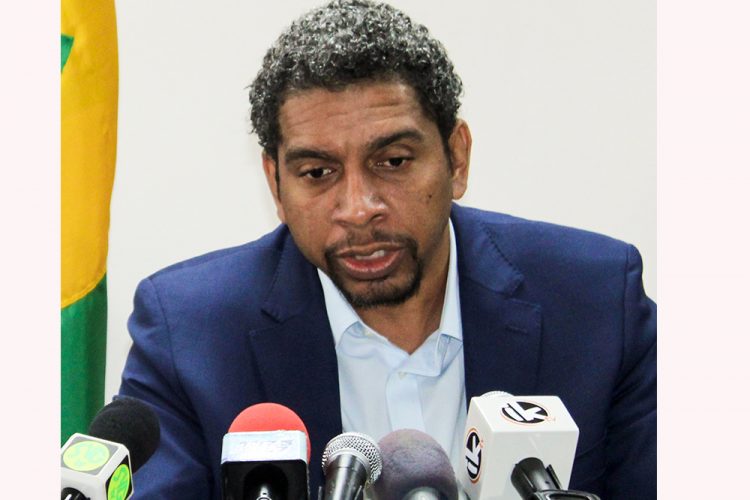 This country's , finance minister Camillo Gonsalves has warned of the significant economic fallout ahead for St Vincent and the Grenadines (SVG) as a result of the COVID-19 pandemic.
Lawmakers met Tuesday, April 7 to pass five bills relating to the impact of COVID-19 in SVG, two of which were the Supplementary Appropriation Bill and Supplementary Estimates to fund the National Recovery and Stimulus plan which amounts to over EC$85 million.
"There is no sugar coating of the fact that the COVID-19 makes 2020 a year of shrinking economies, growing deficits and mounting liquidity challenges across CARICOM," Gonsalves said. 'St Vincent and the Grenadines will not be spared in the massive economic fallout of this pandemic. Make no mistake Mr Speaker, there are rough waters ahead for our public health, our society and our economy. We have never been down this path before."
The finance minister said that the Eastern Caribbean Central Bank predicted regional economic growth in the OECS of 3.3 per cent at the beginning of 2020.
Now, the Bank's recent projections suggest that the region's economy may shrink by almost 7 per cent.
In SVG's context, Gonsalves said that various scenarios from his ministry predict an economic contraction of as much as five per cent, a shift from the moderate growth that was projected just two months before.
"Fewer tourists, less economic activity, disrupted supply chains and reduced foreign direct investment means less revenue for the government to pay its own bills and advance its own developmental agenda. Economic contraction, shrinkage in St Vincent and the Grenadines in 2020 is all but certain," he said.
The finance minister noted that the tourism and hospitalities sector have essentially collapsed with no flights or cruise ships coming into the country, which translates to no guests in the hotels.
He added that significant tourism events such as the Bequia Easter Regatta and Vincy Mas have been cancelled.
Gonsalves said as a country with limited resources, difficult decisions have to be made about how to allocate money among healthcare, bailout and stimulus goals.
"In these rough waters, we are trying to keep our people and our economy afloat. We are entering the period of survival," the finance minister said. "After the pandemic, it will be easier to revive an economy or a sector that was kept afloat than one that drowned in the turbulent waters that we must now navigate. Economic pain is unavoidable, however together, we can weather the storm and together, we can beat COVID-19."
The National Recovery and Stimulus Plan, which is more than EC$85 million is almost 4 per cent of this country's gross domestic product.
And it contains a number of critical investments across various sectors including, but not limited to health, agriculture, tourism and education.
Gonsalves said that the government's economic policy must be guided by three objectives, which inform what was presented in the supplementary appropriation bill.
The first of these objectives is minimising the loss of life and strengthening the public health system to cope with more wide spread infections.
The second is minimising the economic impact on vulnerable Vincentians, displaced workers and most affected sectors, while the third is keeping the economy afloat "through targeted stimulus spending while maintaining macroeconomic stability and laying the groundwork to resume growth when the pandemic abates".
Other Acts passed in the House of Assembly on April 7 included COVID-19 Miscellaneous Amendment Act (2020) which encompasses amendments to employment related Acts — the Protection of Employment Act and the National Insurance Act.
Amendments were also made to the Public Health (Amendment) Act (2020). One significant amendment to this Act includes penalties of $2000 a day or six months in prison for anyone caught breaking quarantine.