Posted on
Unemployment allowance not enough – Dr Friday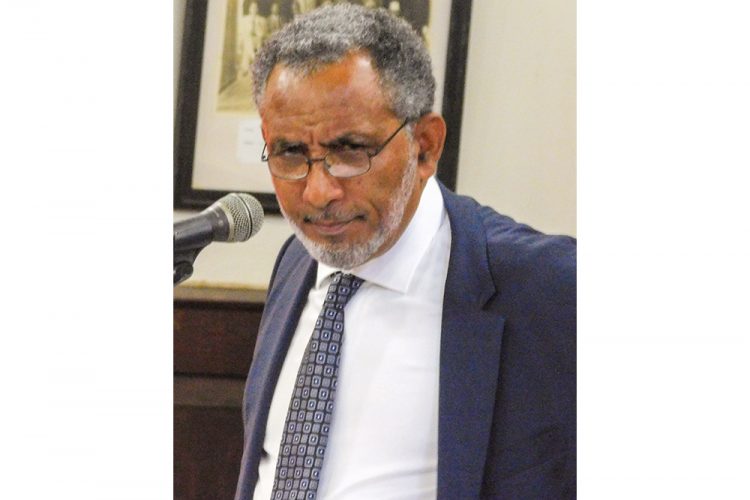 Leader of the Opposition Dr Godwin Friday says that while he agrees with income support for persons who may have lost their jobs because of COVID-19, he thinks $300 a month is not enough.
Parliament announced on Tuesday that the National Insurance Services (NIS) will provide EC$75 a week to persons who may have been laid off because of COVID-19. The allowance will be paid fortnightly once the person qualifies.
Addressing the House, Friday said he had been hoping that persons who were laid off could have been given a little more support. He also asked about the criteria to access the money.
In response, Prime Minister Dr Ralph Gonsalves said the government must keep the NIS solvent and in the COVID-19 challenge, the NIS is putting in EC$2.75 million, $2 million of which will go towards paying laid off workers.
He added that there are no contributions made to the fund from any contributor in respect of an unemployment benefit, so this income support is part of a non-contributory benefit, funded by the NIS.
"That is why the payments are on the 'low side'," said Gonsalves.
He noted that Barbados has an unemployment benefit within their national insurance system and that adds to the expense of doing business in that country.
He said in SVG, that is not the case as the benefits given by the NIS are pension, sick, maternity and invalidity.
The unemployment program has an expiry date, the Prime Minister said, but the possibility exists that more money will be added to the fund, so the law has been framed so the government can make the decision without coming back to Parliament.
Gonsalves added that the two main things that Vincentians face on a monthly basis are water and electricity bills and there is currently "a sort of moratorium" on these services.  
Also addressing parliament on Tuesday was parliamentary representative for South Leeward Nigel "Nature" Stephenson.
Stephenson said he to was hoping for greater income support for businesses and a higher stimulus for persons who are now out of a job or will be laid off.
He also spoke about the government's decision to offer EC$200 a month for about 500 persons and stressed that while he knows about persons who have problems getting meals, he is not sure that this money will reach the right group.
The parliamentarian said he has a problem with the selection process for programs like these and he also raised the point during the last budget debate in relation to many persons not being able to get on the public assistance (poor relief) list.
"So what [are] the criteria we are going to use? Will we in the opposition have the opportunity to make proposals because we know the people in the community who are in dire need and should be able to benefit?" questioned Stephenson.
He stressed, "I am not confident that all the people who need the help will get the help. I am not convinced, and we need to have a better system to make sure the people who are deserving of money receive it."