Posted on
SVG still can benefit from closing its borders – Stephenson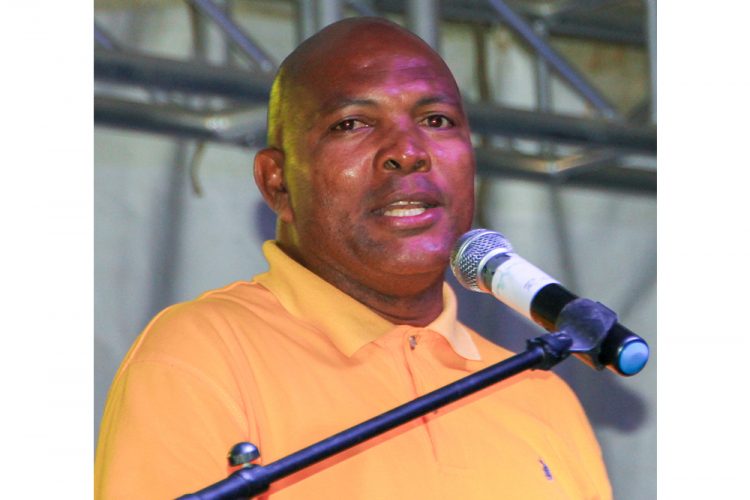 Member of Parliament of South Leeward Nigel "Nature" Stephenson is of the opinion that St Vincent and the Grenadines (SVG) can still benefit from closing its borders completely.
Speaking in the House of Assembly on Tuesday, Stephenson said that so far, SVG's COVID-19 cases are all imported and while he considers our eight cases a small number, the people are not comfortable because these cases came from outside.
He added also that while we have not seen spread caused by the infected persons in the local communities they visited or are from, the limited testing is making people uncomfortable.
"People are scared and concerned as coronavirus is no respecter of persons," said Stephenson, adding that even Boris Johnson, the prime minister of England, contracted COVID-19.
"I am saying all of this because it was said [by Johnson] that the coronavirus is similar to the flu and it will soon pass and he has lived to see it is far more dangerous than the flu," Stephenson told Parliament.
He said while he is grateful that our cases are mild, there is nothing to say that if we have more cases, they will also be mild.
The opposition politician said that according to the World Health Organization (WHO), there is still a window to contain the virus and countries should shut down their borders.
He said while it is very difficult for large countries who have several hundred infections to contain the spread, it is easier for small countries like SVG to stop the spread by closing its borders and come out of the COVID-19 issue better off than many other countries.
"If you closed the borders then those potential cases would not have been present. It is not too late, we still have that window of opportunity," Stephenson pointed out.
The politician said he has listened to the experts and from the information gathered, scientists are puzzled by the coronavirus as it is difficult to pin down. We therefore must take all necessary precautions.