Posted on
Cruise ship operators to cover expenses to quarantine crewmen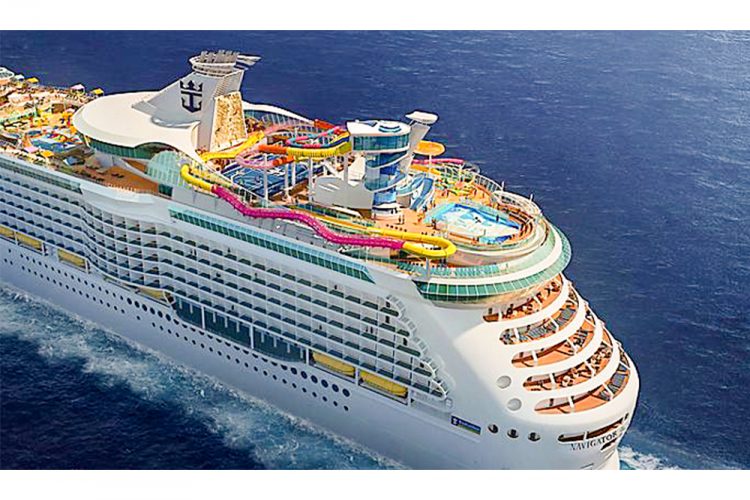 Over 200 Vincentians who are employed on cruise ships may soon return to St Vincent and the Grenadines (SVG) on board a charter flight.
The flight is being paid for by the sailors' employer Royal Caribbean, who Prime Minister Dr Ralph Gonsalves said in Parliament will also pay to have the crewmen quarantined in hotels and guest houses around the country.
The Prime Minister's revelation came on the heels of an earlier announcement that five of the eight persons who have so far tested positive for COVID-19 here, are persons who work on cruise ships.
Gonsalves said that while some persons will like him to lock out Vincentian nationals, he is not of that view as one's citizenship must stand for something.
He noted on Tuesday that while Royal Caribbean is a big employer that he respects, he has made it clear that on accepting the workers, certain protocols must be adhered to.
He said that he has already spoken to the relevant authorities including Chief Executive Officer (CEO) of the Port Authority Bishen John, Michele Paige of the Florida Caribbean Cruise Association and persons from another entity, Disney Cruise Lines, about what needs to be done to bring the sailors home. He stated also that he has been advised that Royal Caribbean has two other ships off Barbados with over 20 of our seamen who would also like to come home.
"The policy first is simple in principle. We do not close our borders to nationals…."
He said that once a sailor tests negative, with the appraisal certified independently, those sailors will be accepted here, provided that arrangements are made for them to be quarantined with all expenses paid for by Royal Caribbean, Disney or any other cruise ship operator. He said the expenses include security, food and anything else related to the quarantine.
After the 14-day period, the sailors will be assessed by medical personnel here.
The Prime Minister said he is certain that currently, the sailors who are living onboard the ships they work on, are being fed and paid some form of wage.
"It is within the human resource management interest and financial interest [of the cruise companies] to have them here," Dr Gonsalves said in Parliament on Tuesday.
He said the sailors are citizens and cannot be shut out because they are members of a group for which there are a high number of Covid-19 cases.
He said the five local sailors who have tested positive here for COVID-19 make a good living on cruise ships and spend a lot of money.
"…and we can't want them in times when they are good and turn our backs on them when it is bad…we have to have a protocol in place," Gonsalves stated.