Posted on
400 teachers being trained to administer lessons online to students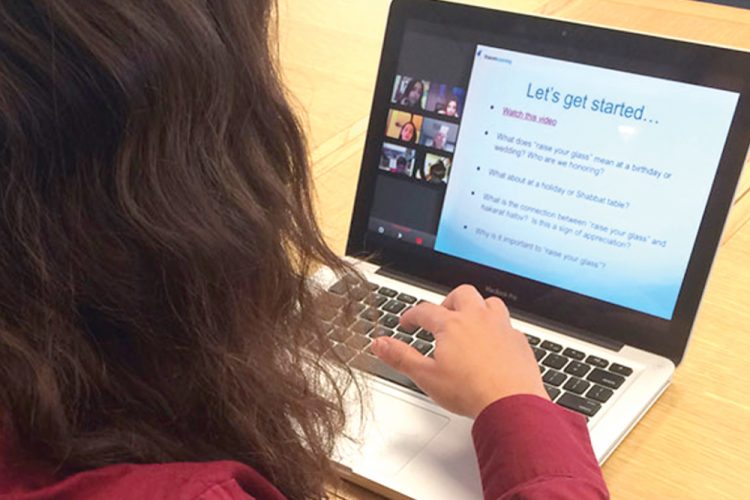 At least 400 teachers are being trained locally to administer lessons online to students who will have to remain at home due to COVID-19. 
St Clair Jimmy Prince, the minister of Education said in parliament this week that this was one of several measures being taken by his ministry to ensure that educational instruction is not disrupted as a result of the pandemic. 
"Apart from the sanitisation of schools, which we think is a very important part of the education sector response, we're talking about teaching and learning. The shutting down of schools, Mr Speaker, does not mean a halt to the teaching and learning process in this country," Prince said. 
He added that "the ministry takes the view that this is an inconvenience which is not insurmountable. It provides an opportunity for us to vary the teaching and learning approaches by using the technology available to
establish virtual classrooms". 
Schools in SVG had been scheduled to reopen on April 14. But the education minister said that schools would remain closed, with a review of that decision taking place in two weeks.
 
He also said that 200 teachers have already been trained to administer online teaching while another 200 are scheduled to begin their training this week. 
This training is being carried out by the University of the West Indies Open Campus. 
Prince said education officials and experts in the region have said repeatedly that technology needed to be utilised more in classrooms. 
According to the education minister, this process has already begun in St Vincent and the Grenadines, with students accessing various digital platforms provided mainly by the Curriculum Development Unit. 
"I've been advised that students who are accessing the CPEA platform amount to some 1200 of them per day so there is buy-in by the students themselves to use the platforms which the ministry is providing," he said. 
Prince noted that a national approach has been adopted to cater to students learning outside of the traditional school environment. 
He said this plan would address immediate, short-term, medium-term and long-term needs. 
Because emphasis is placed on the immediate in response to COVID-19, preparations are being made first for students who will sit external examinations at the end of the academic year, namely Grade 6 and Form 5 students. 
Provisions will subsequently be made for other groups of students. 
"The ministry is preparing to utilise various modes and media to reach students while schools remain closed. These include online platforms, YouTube, Zoom, Google classrooms, Microsoft Teams, Notesmaster, television and radio," Prince said. 
He noted that the OECS Education Management Unit has strongly suggested the use Notesmaster and Microsoft Teams as they believe these platforms to be most suitable. 
And education officers here have been oriented on how these platforms operate. 
Prince also noted the involvement of telecommunications companies, Flow and Digicel, who have partnered with the ministry in order to provide access to platforms free of cost to students. 
The education minister said an analysis was done to determine where the gaps are for students so that they can be filled using online instruction. 
"Following the analysis of the survey results, the topics to be focused on were collated and education officers and teachers then organised lessons sequentially to be shared with the student populations via social media, national television, Digicel Learning Hub, Flow Study Group…meanwhile, arrangements were made with Digicel, the API and Education Media Unit to have these lessons recorded, edited and shared," he said. 
Prince, who also has ministerial responsibility for information, said plans are being made to train teachers to create their own videos, which would then be sent to a central editing house for review before being uploaded for student access. 
He added that a specific plan would be put in place for students with special education needs. 
"SEOs (senior education officers) and principals are at the moment working together to come to a workable solution because you know it would not be as easy to teach special education students in the same way as we do the others. They have to look at this more carefully," Prince said.