Posted on
SVG not ready for a complete lockdown – health minister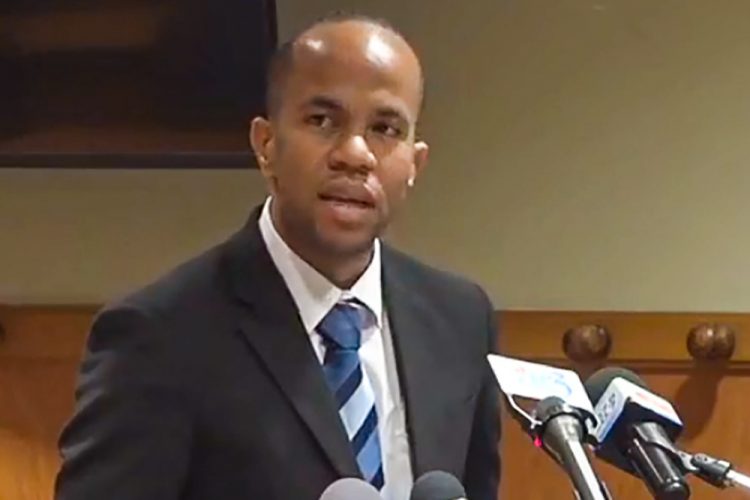 MINISTER OF HEALTH Luke Browne said on Friday that the advice is that St Vincent and the Grenadines (SVG) is not at a place where a complete lockdown must be employed as the most effective measure to prevent the spread of COVID-19.
The health minister noted also that SVG has a comprehensive strategy to fight the coronavirus.
He said the Ministry of Health is focused on suppressing the spread of the virus and at the same time strengthening the country's health system for any possible increase in demand.
This country has so far recorded seven cases of COVID-19, with one person having recovered.
"Our response, as we have already indicated has been guided by reputable public health agencies like the World Health Organization," Browne told media persons last Friday during a press briefing. He noted that the World Health Organization (WHO) has provided specific advice to countries covering different scenarios including a scenario where there are no cases of COVID-19, one where there are sporadic cases, a scenario where there are clusters of cases and a scenario where there is community transmission.
The Health Minister noted that in SVG, there are now sporadic cases, and as a result, the Ministry is adhering to the applicable guidelines for our situation.
"We are aggressively going after the virus by putting emphasis on the detection of cases, testing suspect cases, identifying contacts, following up with them, placing persons of health interest in quarantine, or home isolation, and keeping the public informed every step of the way through a rigorous community education and engagement program," said Browne on Friday.
Browne noted that our approach at this time is based on the science of testing, contact tracing, proper case management, quarantine and isolation as required.
"We must also remind you of the power that is literally in your own hands to control the spread of COVID-19 through handwashing and physical distancing," Browne said.