Posted on
Wearing masks may be the reasons that Taiwan's COVID-19 cases are limited – Ho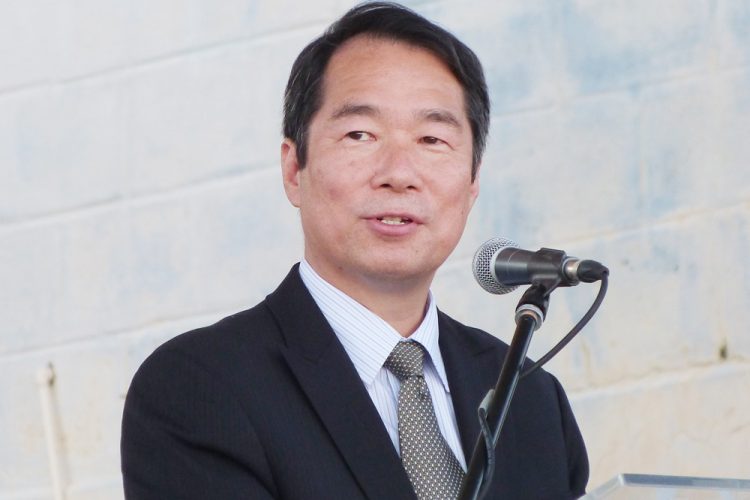 Calvin Ho, the ambassador of the Republic of China on Taiwan believes that the wearing of masks may be one of the reasons that Taiwan's COVID-19 cases are limited. 
Ho was present at a ceremony this week to handover supplies to the Ministry of Health, Wellness and the Environment to assist with this country's fight against the virus. 
He disclosed that it is a habit in his country for members of the public to wear masks regularly. 
"Not for this disease, but because a lot of people riding motorcycles so they don't want to smell the pollution from up north or from some power plants, so they have the habit of wearing masks, so that means when you see people on the streets of Taiwan…most of them are not ill, they just wear it…" Ho said.
 
The ambassador said he was not sure if this method can be applied locally. 
He also added that it was a different concept to other countries because people often think that when someone is wearing a mask, it means that the person is sick. 
"…But I just want to share with you that in my country, this could be one of the reasons that our cases are limited," the ambassador said. 
Taiwan's ambassador also took the opportunity to share some of the experiences and initiatives that his country employs when dealing with COVID-19. 
He acknowledged that the virus is a new situation to countries around the world but because of Taiwan's experience with SARS in 2003, they were able to establish mechanisms when the outbreak started in late 2019. 
In addition to establishing a command centre and coordinating across ministries, the ambassador said Taiwan also suspended several flights and reported to the public every day on how the government was dealing with the situation. 
"We don't know when this disease will end, it's a new disease and nobody knows how it will go so if it lasts for sometime, I will recommend that we share this experience and know how from time to time," Ho said.