Posted on
No injuries in Our Lady of Guadalupe Home fire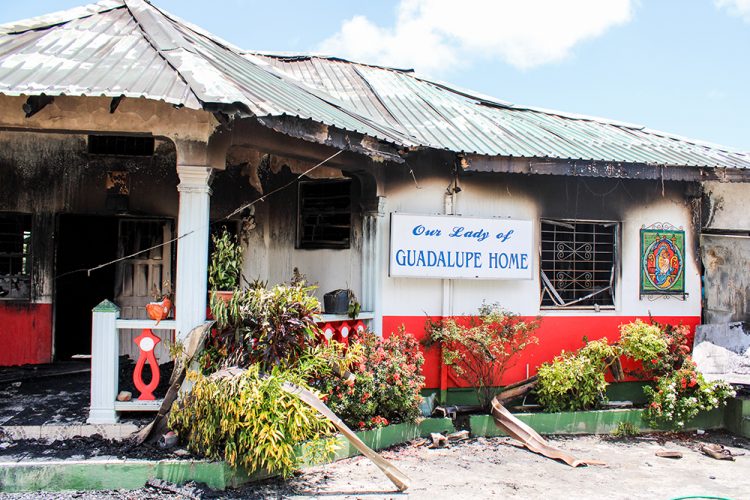 All occupants of the Our Lady of Guadalupe Home are safe and accounted for following the fire that engulfed the Cane End residence Monday evening.
"They were able to get out quickly and they are all safe. They're devastated like anybody would be but they're coping. We had some counsellors come in last night and this morning…," Salene Dopwell, the administrator of the Home told SEARCHLIGHT on Tuesday, March 31.
The Home, which was established by the Roman Catholic Church to provide a haven for at risk girls between 12 and 18 years old, went up in flames on Monday night as residents of the area looked on from a distance.
Fire trucks and several fire fighters were on scene to help put out the fire.
Dopwell said they have not yet ascertained the cause of the fire.  And while the structure of the House remains, the administrator said that everything was lost in the incident.
"Everything was destroyed. First floor, second floor, everything," she said. "At the moment, we thank God for persons and help. People have been mobilising a lot of help and the ministers and so forth came forward and they brought us some mattresses and so to make sleeping more comfortable."
The Our Lady of Guadalupe Home for Girls opened its doors in September 2007 at its Cane End location. Before the fire broke out on Monday night, it was home to 14 girls.