Posted on
Continue reporting persons who break quarantine – police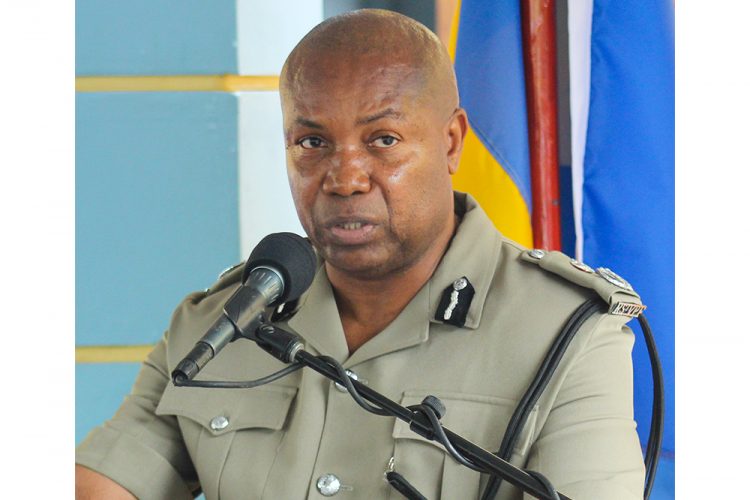 Members of the public have been calling the various police stations throughout St Vincent and the Grenadines (SVG) to report persons who are breaking quarantine.
On Wednesday, Commissioner of Police (COP) Colin John told SEARCHLIGHT that while he would not say the police is being kept busy following up on those in quarantine, citizens are taking the initiative to report incidents.
He said also that police officers are being vigilant and if they see persons who they know should be in quarantine, they are approaching them and explaining the consequences.
The Commissioner said that in some cases, court orders were obtained for defaulters, forcing them into mandatory quarantine.
"We are encouraging the members of the public to …[call] because we do not know everybody who would be in quarantine, so once we have the information, we will try and make sure the person stay inside as they ought to," John explained.
He said he is not sure how many calls come daily, because they come from different stations and it is hard to keep count.
He also noted that he is pleased with the public's cooperation and while a few criticisms have been levied against the constabulary, he would like persons to know that it is in their best interest to comply with the measures that have been put in place.
"Continue to practice social and physical distancing and adhere to the hygiene practices as outlined by the ministry [of health]. Cooperate with the police and other authorities as we try to make the country safe, not only from criminals, but from a health perspective as well," the Commissioner stated.
Quarantine is mandatory in SVG for persons arriving from China, the European Union (including Italy, the Overseas Departments of France (Guadeloupe, Martinique, St. Martin, French Guiana), Iran, South Korea, United States of America (including USVI and Puerto Rico), Canada and the United Kingdom.