Posted on
LIAT cuts daily flights from seven to one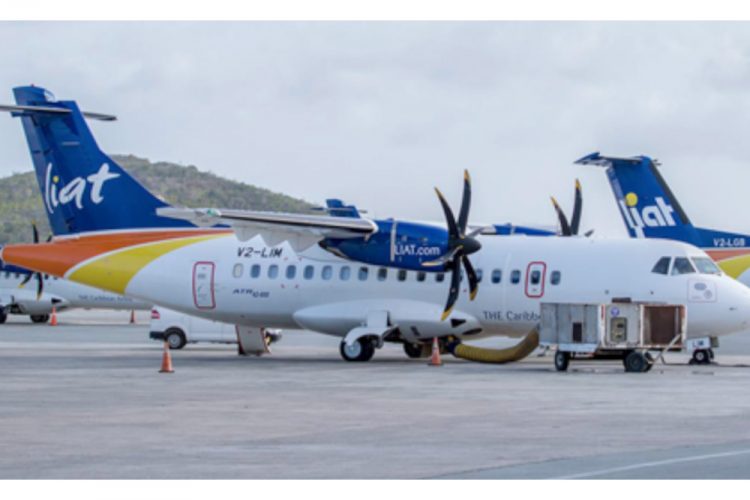 REGIONAL AIRLINE LIAT, which had seven flights a day into St Vincent prior to the COVID-19 pandemic is now down to one flight per day.
Prime Minister Dr Ralph Gonsalves said on Sunday that initially, LIAT moved from seven flights down to three, but there is now just one flight into the country as travel is being restricted by the coronavirus.
Speaking on We FM, Gonsalves said LIAT is needed as countries like St Vincent and the Grenadines (SVG), Barbados, Antigua and Barbuda and Dominica have not closed their borders.
Gonsalves, who is the chairman of LIAT's shareholders, said that closing the airline for one month would cost the shareholders US$6 million and to keep it open for the month, with the limited schedule, will result in a loss of US$8 million.
The Prime Minister said that last Thursday, he received a letter from Owen Arthur, chairman of the board of directors of LIAT which indicated that Antigua had closed its borders, but Arthur had got his information wrong.
Gonsalves said on the following day, he called Gaston Browne, the prime minister of Antigua & Barbuda and Roosevelt Skerrit, Prime Minister of Dominica, who both indicated that they wanted to keep LIAT flying.
He said that while these countries have introduced restrictions and reduced flights, they must still have contact with the outside world.
Gonsalves stated that moves of this nature must be done sensibly so as to not seem as if you are overreacting, or underreacting.
Quoting the World Health Organization (WHO), Gonsalves said that closing one's borders only buys you a limited amount of time.
"Because after you close it and you don't use that time to do certain things and you open back schools and you open back this and that you are nowhere advanced."