Posted on
Utility companies will not disconnect customers over the next three months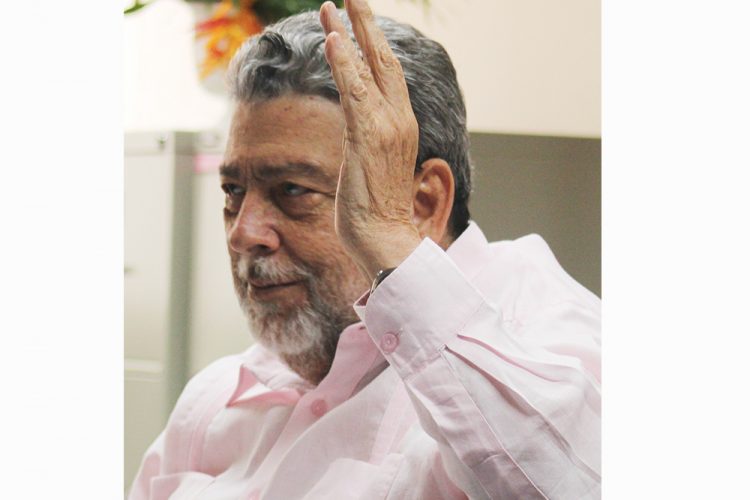 Utility companies – St Vincent Electricity Services Limited (VINLEC) and Central Water and Sewerage Authority (CWSA) will not disconnect customers for the next three months.
This is one of several socio-economic measures that account for part of the $74.05 million economic recovery and stimulus plan announced by Prime Minister Dr Ralph Gonsalves this week.
"VINLEC and CWSA have agreed not…to disconnect any customer, who is currently not in arrears for more than two months, not to disconnect for a period of three months starting from now," Gonsalves said. "Any indebtedness on those bills after this three-month moratorium period will be paid on an agreed incremental basis over a period up to two years."
He said any customer who has been in arrears, and who is currently disconnected, will not… be required to pay the reconnection fee either to VINLEC or CWSA if the reconnection is effected within the next three months from today.
Gonsalves also revealed that banks, credit unions and other financial institutions have agreed to provide a six-month moratorium on the payment of principal and interest on home mortgages, business loans, personal and consumer loans, and credit cards.
"All these financial institutions will further arrange specific customised packages of financing/refinancing for their customers," he said.
Telecommunications companies have also been asked to provide relief for hotels and business consumers on the delivery of the range of telecommunications services.
The prime minister said the Eastern Caribbean Group of Companies has been asked to provide special subsidies for farmers producing poultry, sheep, goats and cattle.
"The National Insurance Services will provide a pre-payment of two months pension benefits for all categories of pensioners (contributory and non-contributory) so as to facilitate upfront costs of pensioners at this time. There are 7406 contributory pensioners at the NIS and 783 non-contributory pensioners," he said.
Gonsalves added that "the NIS will pay $1.5 million in the form of temporary unemployment relief across economic sectors for active employee registrants".
He said the government will provide a displacement supplementary income for persons who have been laid off or lost income, particularly in hotel and tourism sector.
The prime minister cautioned that persons will not be able to "double dip" and receive funds from both.
Gonsalves said that the SVG Port Authority is expected to engage the business community with respect to granting relief of certain port charges.
And this is expected to take effect from April and last for a three-month period in the first instance.
"It is expected that any such relief will be passed on to the ultimate consumer," he said.
Other measures include the establishment of price controls on all items which relief on duties and VAT are granted.
Gonsalves further discouraged price gouging.
"The Department of Inland Revenue has decided to provide certain extensions of deadlines for citizens to file their Personal Income Tax Returns, for payment of motor vehicle licenses in respect of vehicles ending with the last digit 3, and for payment by persons paying second half-year licenses for motor vehicles with last digit 9, and for the payment of second quarter 2020 liquor license fees. These deadlines range between 3 – 4 weeks; the Department will inform the public of these details accordingly," he said.
The prime minister said that he was pleased to report that workers and their unions have agreed to refrain from making demands for wages, salaries or benefits for a one-year period.
He said that they have thrown their support behind the package.
"The unions have also agreed to an extension of the lay-off period in Section 27(1) of the Protection of Employment Act up to December 31, 2020 — an amendment with a sunset provision," Gonsalves said. "Under that law, if you are laid off for six weeks, you can go and ask for severance pay because you are taken as being constructively dismissed, but in the circumstances, the workers have agreed that we can extend it by a further two weeks…" He said it will revert to the usual six week period on January 1, 2021 and he thanked the workers and the unions for their support and cooperation.