Posted on
Statement being truncated for political mischief – Leacock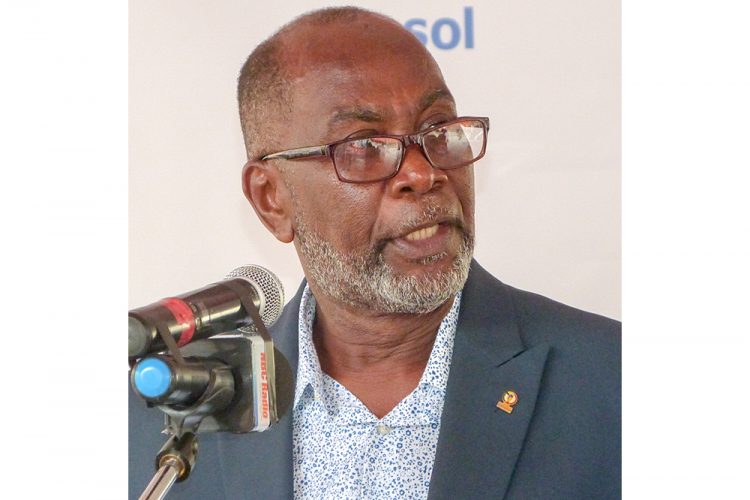 MAJOR ST CLAIR LEACOCK says that a statement he made in relation to persons dying from COVID-19 in St Vincent and the Grenadines (SVG) has been deliberately truncated for political mischief.
"People are only getting a sound bite of what I said," Leacock told Dwight "Bing" Joseph on BOOM FM's morning programme yesterday Monday March 23.
Last Friday, Leacock, the parliamentary representative for Central Kingstown, said in a call to Nice Radio that he was very concerned about the government's response to the virus.
"It is clear that the Prime Minister of St Vincent and the Grenadines is seriously underestimating the situation at hand and is putting the lives of very many Vincentians at risk over the days, weeks and months ahead," Leacock told listeners.
He added "And the level of preparation and aggression in that preparation that we are proceeding with doesn't compare, at all, with what's taking place in the international community and, I may dare say, in some regional jurisdictions as well."
Leacock commented that he received a public health and medical brief, "from the most senior and authoritative medical source that we can come by in St Vincent and the Grenadines," and he cross referenced it outside of SVG to the point of asking whether he should make the statement that many persons are going to die from COVID-19 in SVG.
"The forecast that has been presented to me with respect to St Vincent as a country is that in our population of 100,000, … we could reasonably expect a low of 30,000 and perhaps a high as 50,000 of our people will be affected by this pandemic.
"That's nearly half of St Vincent and the Grenadines are going to be impacted one way and or the other by the pandemic," said Leacock.
Continuing, he said: "The projections, also, and because of the responsible nature of what is being provided and the source, not less than 2000 Vincentians will lose their lives in this exercise, in this pandemic."
The opposition politician said he has been told by sources in the United Kingdom (UK), the United States of America (USA) and here on the ground that we need to bring an immediate end to all public gatherings including funerals and meetings of every kind. He said also that it is unlikely that we will be able to contemplate a general election this year because of the nature of mass gatherings.
"This is not scaremongering. We have to err on the side of caution and safety and wellbeing of our people of St Vincent and the Grenadines."
He said the United States is closing its borders and while he understands that we have to have a mechanism to let things in and out, we cannot be inviting persons to come to SVG.
"…We cannot send the signal of open sesame that we are the Hairoun, Land of the Blessed, and nothing will become of us.
"This is gravely and deadly serious and there is historical evidence of what is taking place here where millions upon millions of people have lost their lives before," Leacock stated.
He noted also that every facet of Vincentian life is already being impacted and will be impacted in a way that historians will not want to write about.
Leacock said that this is not the time for chest thumping or politicking and we must call on all stakeholders to work together.
The politician added that there are persons who have not demonstrated that while holding political office, they can put people and country before self and party.
"We are into perilous times, serious times. Everybody must take maximum care at this time to protect themselves and their family," Leacock said.
He noted also that he considers his statement the most important political statement he has ever made and there is too much political activity coming from the government's side on COVID-19 when the occasion needs unity to do what is good and best for SVG.