Posted on
Methodist Churches suspend physical church services, turn to online streaming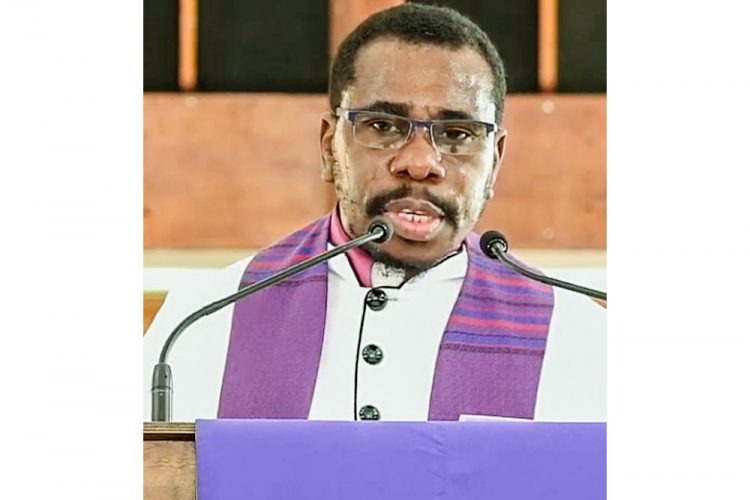 PHYSICAL CHURCH services have been suspended in Methodist churches in Trinidad and Tobago, Grenada, St Lucia and Barbados.
The services are however being streamed online on the various churches' YouTube channels every Sunday morning, until further notice, a release from Bishop of the Methodist Church in the Southern Caribbean, Reverend Derick Richards said.
As the global pandemic COVID-19 grips the entire world, the Bishop urged Methodists to "look to God and remember His promise to never leave us or forsake us."
"In seasons of uncertainty, we have the hope of God's presence. We often feel a sense of overwhelming loneliness and isolation, especially nowadays with social distancing. But be assured of the presence of God during this time of uncertainty, God will not forsake us or leave us," the Bishop preached to an online audience of over 3,000 viewers from around the world who joined to worship on the church's YouTube channel this past Sunday.
The Bishop urged viewers that this was the time for them and the Church to do its part in being responsible, while still practising the Christian principle of caring for one another. He admonished, "It cannot be survival of the fittest, do not lose your humanity at this time. We have to look out for each other as Christ has called us to do. In uncertainty, we have God's promise of protection which means that no matter what happens to us, God will always be with us. As we all play our part in preventing the spread of this virus, we have the potential to create a new normal."
Reverend Richards spoke of the book of Romans 8 in the Holy Bible, reminding the online congregation that nothing can separate us from the love of God. He likened this modern time to 1823 when National Hero of Barbados and Methodist, Sarah Ann Gill sheltered fellow Methodists in her home, holding services in secret and worshipping God after angry mobs tore down the Methodist chapel in Barbados. Reverend Richards said that in the same way in 1823 the Church could not be silenced, today with COVID-19 it will not be silenced either.
"We will gather in our homes in Barbados, the Caribbean, and the world thanks to the world wide web and continue to lift up the name of Jesus. The praises of God cannot be silenced! What do you do when the unexpected happens? When life takes us beyond our wildest imagination, like now with the uncertain future because of COVID-19? Use the time to look seriously at the emptiness of your life and recognize that your life may be going in the wrong direction."
"Let us begin to appreciate the little things God has blessed us with. God will fulfill every promise He has ever made! God assures us that His promises are trustworthy, especially in the midst of this pandemic. In times of darkness, we must look to God and remember His promise, we must look to God and His Word, and find the immovable foundation on which He stands," Reverend Richards preached. As part of the Concise Coronavirus (COVID 19) Guide for the Methodist Church South Caribbean District issued by the Bishop on March 14, 2020, guidelines were issued addressing this pandemic, including how to handle Holy Communion, Baptism, Confirmation, Sunday School, ushering and greeting during church services, Funeral services, and travel.