Posted on
Cuban medical staff to assist SVG with COVID-19 pandemic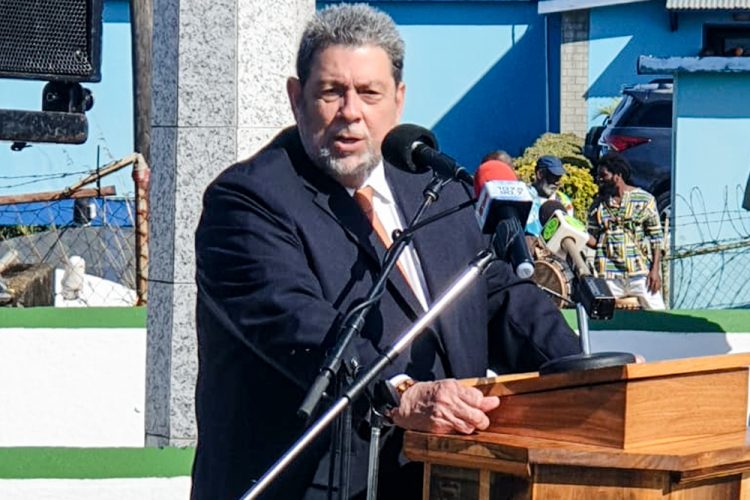 LATER THIS WEEK, 12 nurses and four doctors from Cuba will arrive in St Vincent and the Grenadines (SVG) to assist with the COVID-19 pandemic.
Prime Minister Dr Ralph Gonsalves said yesterday on radio that all medical personnel coming from Cuba have experience dealing with infectious diseases while one of them is an epidemiologist.
"These countries are remarkable — Cuba and Venezuela in terms of their solidarity," Gonsalves said while adding that Caribbean Airlines (CAL) and COPA have cancelled flights to Cuba but One Caribbean is prepared to do a charter if needed.
Gonsalves also noted that the Cubans will be offering their services free of charge but the SVG government is responsible for meals, housing and transport.
"What is interesting, the Cuban ambassador came to see me, he said Prime Minister, I want to indicate that the Government of Cuba has said that there would be no payment required for these 16 medical personnel," Gonsalves said.
He said the Cubans will be here for three months in the first instance with the option to remain for a further three months.
"I believe it is the same thing that they have offered to the other countries," he said while adding that Cuba has already sent medical personnel to Jamaica.
Gonsalves noted also that Caribbean countries who are not close to Venezuela or Cuba are also receiving support from these countries.
"It is remarkable despite all the challenges, it's a remarkable story," Gonsalves stated while adding that the Alba Bank has chartered a flight to fly medical personnel to Caribbean countries including to Antigua and Grenada.
A Cuban medical team made up of 52 health professionals, some with experience battling ebola, arrived in Lombardy, Italy on Sunday to help fight the pandemic there.