Posted on
Public servants can now be granted five days sick leave without visiting a doctor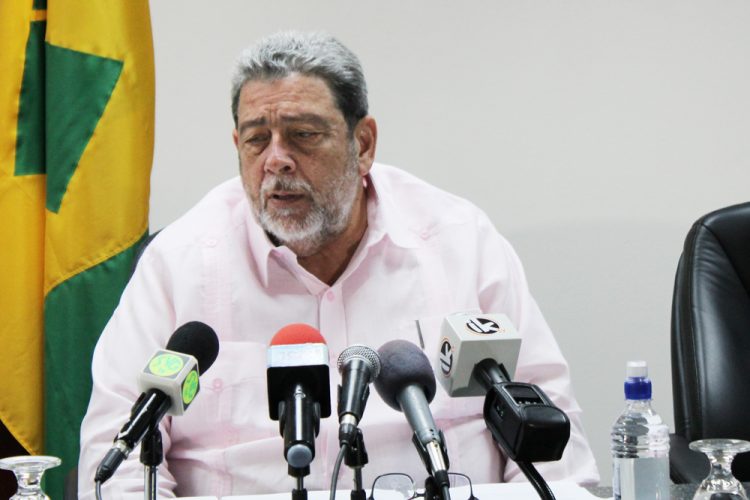 FOR THE TIME being, public servants can be granted up to five days sick leave without having to leave the comfort of their homes.
This is one of several measures that are being taken by Government to protects workers and the public from the possible spread of the coronavirus (COVID-19).
Prime Minister Dr Ralph Gonsalves said on radio yesterday that the norm is for public servants to go to a doctor if they have flu-like symptoms in order to be granted a sick-leave certificate.
"Now we're saying you don't have to go to the doctor. We don't want you to go to the clinic; I don't want you to at this initial stage. You can call in to the doctor, any doctor and describe the symptoms," he said.
Gonsalves explained that a doctor can grant a public servant up to five days sick leave over the telephone, if they have a cough or fever at the same time — both of which are flu-like symptoms associated with COVID-19. The prime minister said that once a sick leave certificate is granted via telephone, the public servant must call in to their supervisor or a person high in position to report it.
"And when you make the call as a public servant, you say which doctor you consulted, which time, which date and you do that promptly, so that it affords the people who manage personnel to call the doctor to say 'Did Ralph call and get sick leave?' The doctor say 'Yes…'" he said.
Gonsalves further explained that if an additional five days is required, then the doctor will have to visit the public servant to issue another sick leave.
He said if a doctor concludes that the individual is displaying COVID-like symptoms, that public servant would have to be quarantined.
And it is advisable at this point that the person call the nearest clinic.
"If you are tested with these covid-like symptoms and it's positive, naturally, you would be isolated. Any of the time, whether five days, 14 days or more than that time, if you have it and you are tested, that will not be counted as part of your usual leave. You will be given the sick leave for it. In other words, you will be paid for that time," Gonsalves said.
The prime minister said the Government was putting a lot of confidence in the public servants to not abuse the new system.
He added that the new provisions will apply for the current period until the government is satisfied that it can revert to the usual system of physically going to a doctor's office acquire a sick leave certificate.
"…We are advising that these apply to state enterprises too and maybe the private sector will find them useful to either adopt wholesale or to adopt with amendments," Gonsalves said.