Posted on
NEDCC sensitized communities that life of river matters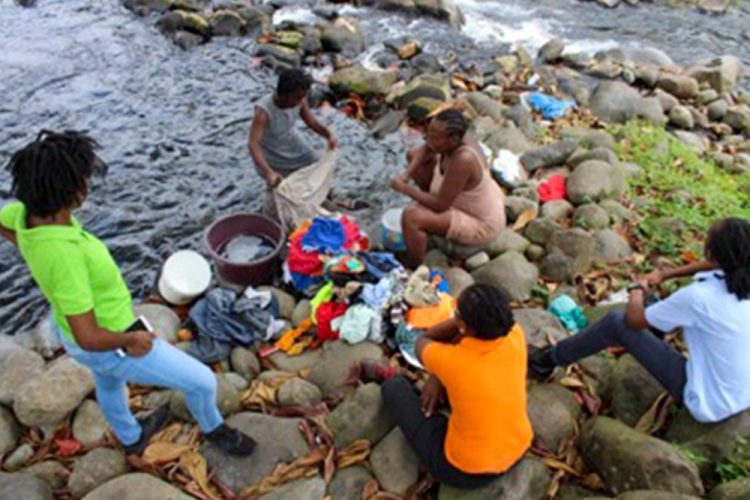 IN AN EFFORT to sensitize communities across SVG that the life of river matters, two days of community outreach were conducted as part of the National Environmental Days Commemoration Committee (NEDCC) observance for International Day of Action for Rivers 2020.
The NEDCC is chaired by the National Parks, Rivers and Beaches Authority (NPRBA).
International Day of Action for Rivers is used by organizations, communities, and individuals across the globe to spread awareness regarding healthy rivers and to educate on the conservation of our watersheds and the importance of equitable and sustainable management of rivers and waterways.
This year's theme focuses on "Women, Water, and Climate Change."
The outreach sessions took place in Layou on Tuesday March 10 and in Colonarie and South Rivers, on Wednesdays March 11, 2020. Members of the NEDCC visited these communities to conduct one on one engagement with persons living in close proximity of the rivers or using the river for their livelihood and recreation purposes.
Participants included representatives from the South Windward Range of the Forestry Services, Public Health Officers, NPRBA and members of the NEDCC. The outreach activity was done to highlight the problems affecting the rivers and their attendant negative impacts on the river and community, solicit feedback from and encourage individuals to develop a sense of pride and take action to protect and conserve their freshwater resources.
The NEDCC, with representatives from several ministries and government agencies, hopes to continue to foster awareness about the protection and conservation of the environment in communities throughout SVG.