Posted on
Cuban nurses, doctors coming to battle COVID-19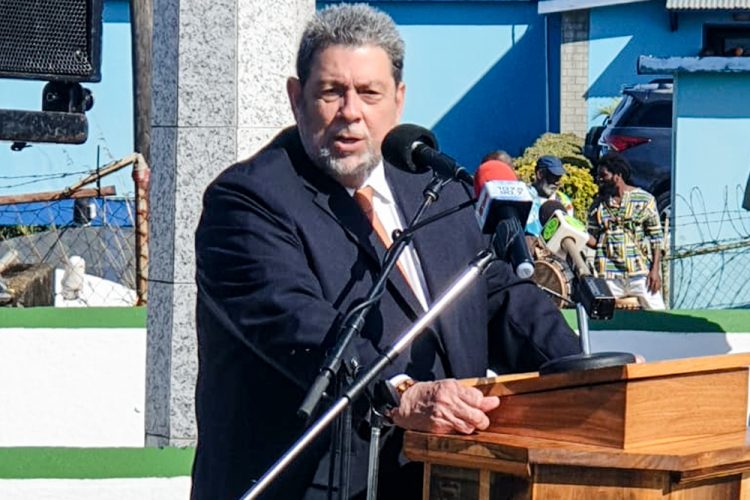 TWELVE CUBAN NURSES and three doctors will soon arrive in St Vincent and the Grenadines (SVG) to help with our fight to contain COVID-19.
Prime Minister Dr Ralph Gonsalves made the announcement on Saturday at the Obelisk at Dorsetshire Hill during National Hero's Day celebrations.
The Prime Minister said that he has made a formal request to the Cuban government to provide SVG, in the usual terms, 12 nurses and three medical doctors who specialize in handling infectious diseases, including COVID-19.
Gonsalves said also that the medical personnel will assist in further training local nurses and medical personnel in these areas.
Gonsalves said he has been informed that the doctors and nurses are ready to come to SVG and the government is making arrangements for airline tickets, housing and, "everything else for the specialists to come to assist us."
He also noted that in addition, the government is hiring locally, 20 to 25 nurses.
These nurses, he said, will help strengthen surveillance, containment and management of COVID-19 especially at the airports and other ports of entry.
Also, SVG has placed an order to purchase from Cuba, 50 doses of the drug Interferon. This drug is an antiviral product that strengthens the immune system to fight viruses.
The Chinese Government has reportedly been using the drug to help contain the spread of COVID-19 in China.
It was also noted on Saturday that SVG is in communication with the Republic of China on Taiwan for assistance in helping with the COVID-19 fight.