Posted on
Argyle International to provide overnight facilities for LIAT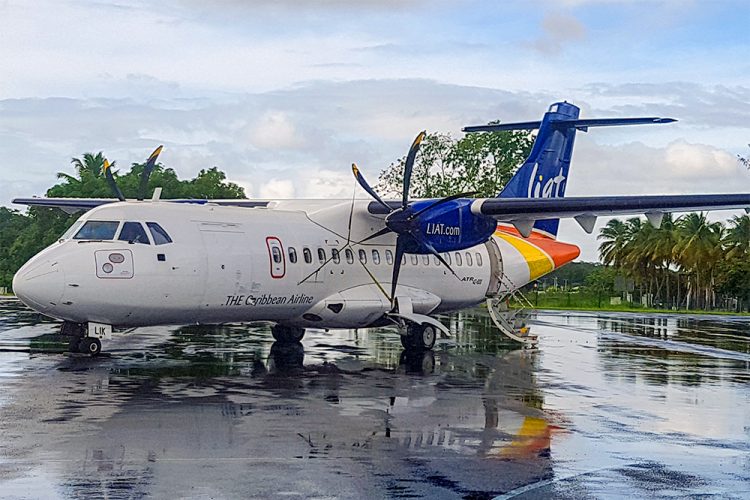 THE ARGYLE International Airport will provide regional airline LIAT with overnight facilities now that Guyana and Trinidad have placed limitations on flights into their countries.
Prime Minister Dr Ralph Gonsalves, speaking on Star FM on Thursday said LIAT inquired of the Government if they would provide the facility and the Government said yes.
He said the message from LIAT was passed to him through Chief Executive Officer (CEO) of the Argyle International Airport (AIA) Corsel Robertson.
"That's where we are. The situation may change because it is fluid," he commented.
"…Because as you know, Guyana has closed their airspace, Trinidad has, this or that country has put in certain limitations…" Gonsalves said, and added that Barbados, Dominica and Antigua and Barbuda are also still open for business.
Because of the COVID-19 pandemic, Guyana closed its airspace for 14 days from March 18, while Trinidad and Tobago has closed its borders to all non nationals for 14 days beginning March 17.
LIAT flights into and out of Martinique and Guadeloupe have also been suspended until April 3.
In all, the airline cancelled 12 flights daily between March 17 to 23.
Gonsalves said LIAT also wanted to know if we are keeping our ports open, and he gave them that assurance.
"We are keeping the airports open, we are keeping the seaports open…. The sitaution may change, because it is fluid.
Gonsalves said he quipped to Robertson: "You must tell some of my LIAT friends at the headquarters, that the stone that the builder rejected has become the head cornerstone!"