Posted on
Merchants engaged in price gouging told to stop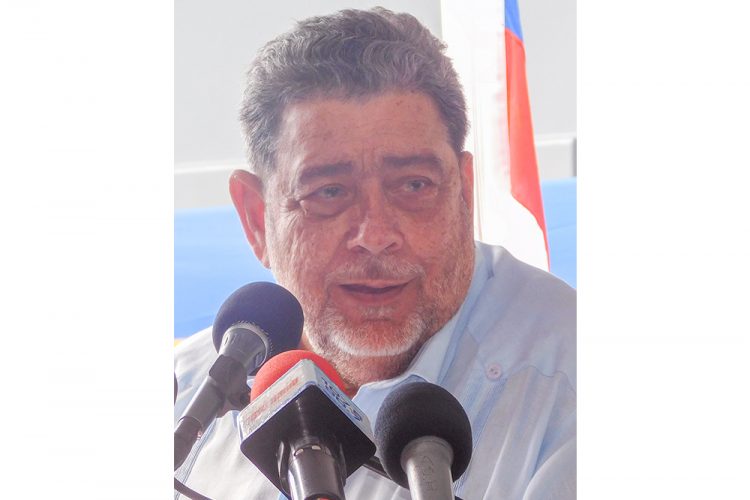 The exploitative price increases on items like hand sanitizers must stop.
The Prime Minister issued this warning to merchants last Saturday during his address to the nation at the National Hero's Day ceremony at Dorsetshire Hill.
While speaking about the effects of the COVID-19 pandemic on the economy, Dr Ralph Gonsalves said the government has "credible evidence" that "some merchants have been gouging the consumer already, and it must stop."
Gonsalves should have received yesterday, a list of items from the Ministry of Health for which import tax will be zeroed. He is expecting exploitative price increases to stop.
Price gouging is a term referring to when a seller increases the prices of goods, services or commodities to a level much higher than is considered reasonable or fair, and is considered exploitative, potentially to an unethical extent.
"Don't take advantage of people to charge more for sanitizers, and…for… aloes, or alcohol, because you mixing the strong rum with the aloe to give you a good hand sanitizer," Gonsalves stated.
"You can't double the price of the bottle of aloe from $10 to $20 overnight," he added.
The Prime Minister warned that there are legal provisions already in place under which the Government may impose price control on certain commodities, but he does not want to do that.
"We don't want to do that. We want to show them that they can do normal trade, and if you do normal trade, you can make your reasonable markup as per usual," Gonsalves stated.
"…As soon as they give me the list and I'll agree on it, I'll reduce to zero, on that list, all import taxes, levies and VAT (Value Added Tax), so that the persons can get those things cheaper," the Prime Minister explained.
He cautioned that the Government will be keeping "an eye out" to make sure the merchants don't keep prices the same, "essentially collect the VAT and the taxes which we should have collected, and let the consumer pay for it."
This too, would be considered price gouging.