Posted on
Father of two dies by suspected suicide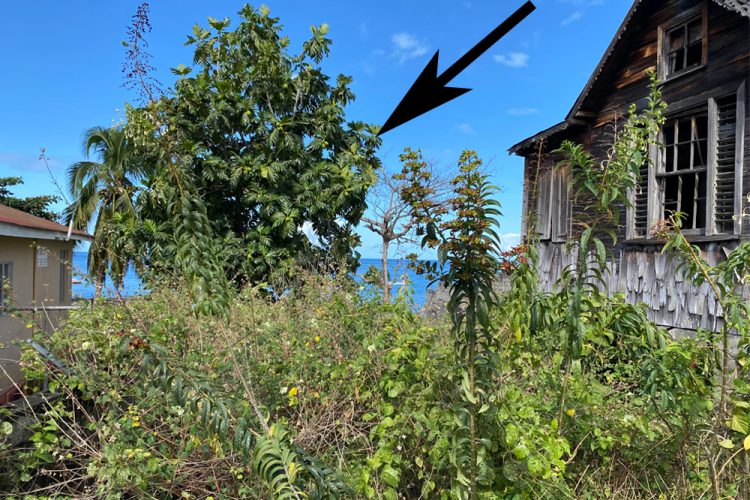 EVERY TIME Kemron/Lance 'Murda' Fraser's uncle looks out from the house where he lives in Barrouallie, he will be able to see the breadfruit tree under which his nephew is believed to have taken his own life.
Arnold 'Saf-Eye' Bulze (Kirby), speaking to SEARCHLIGHT at his home yesterday, indicated that the morning of Saturday, March 7 had been a normal one before his nephew, a 43-year-old father of two, was found dead.
On the day of the tragedy, at around ten in the morning, "I went in the kitchen, doing my business…I went in the kitchen to cook for me and he," the uncle, one of multiple on Fraser's father's side, informed.
His nephew had been by him on that Saturday morning, and the two had even spoken to each other. Fraser was living in the downstairs of his uncle's house, after being separated from his common law wife for a few weeks 'Saf-Eye' explained.
The uncle said that while he was cooking, he heard three shots, but didn't see anything and it was later that the news was brought to him about the discovery of the lifeless body of Fraser.
Even though 'Saf-Eye' was nursing an injured foot and cannot walk properly, "I jump up and I hop go over there, me and me brother," he recalled in frustration, noting he hurt himself when he did that.
The police were called, and they have launched investigations into the alleged suicide. The fatal
wound is suspected to be a head injury.
Even up to the time of the interview, the uncle still couldn't believe what had happened.
'Saf-Eye' said that he thought Fraser was overcoming his frustration at his common law wife, who he had "problems" with.
"This man used to work hard you know…in the mountain, plenty farming. So sometime he stay away for days, when he come back probably people," filled his head with rumours, the uncle said.
However, whether or not Fraser's death is suicide is a question in the minds of some of the individuals in Barrouallie. Persons have come up to the uncle, wondering whether 'Murda' really killed himself, because nobody saw what happened.
"So nobody don't know. Whether he did it, or somebody did it," 'Saf-Eye' said, but for himself he disclosed, "I just can't judge."
'Saf-Eye' did not know his nephew to be in possession of a firearm, but said he wouldn't know since he was living with his common law wife for years.
"He was a good guy," the uncle affirmed, saying that he doesn't know why he messed up his whole life, and do the "stupidness he do."
Fraser is said to be the father of two young children, a boy going to school, and an infant girl who is "barely walking."