Posted on
You don't have to be naked to sell costumes – CDC chairman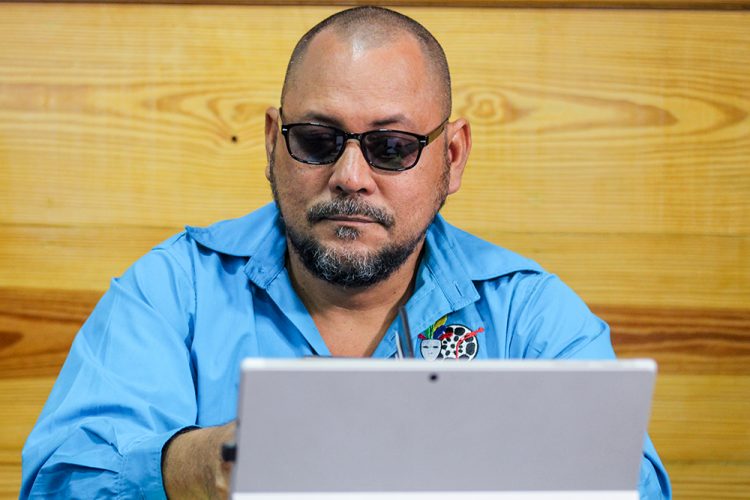 Chairman of the Carnival Development Corporation (CDC) Ricardo "Ricky" Adams, is of the opinion that costumes do not have to be revealing for them to sell.
"A little bit on the issue of cultural appropriateness. I think one of the things that we have to be careful of- and St Lucia has recently identified that problem; Grenada has recently identified that problem- is that you do not have to be naked to be selling a costume," Adams said at a press conference on Tuesday February 11 at Victoria Park.
He said that, traditional bands have managed to do creative costumes that leave people tastefully dressed.
Locally, traditional bands complain every year of financial shortcomings as persons gravitate towards the more modern bands.
Adams said that in St. Vincent and the Grenadines (SVG), we have to be guarded so we do not go down the road where, in some of the other islands, persons are basically naked on the street.
"…and I think, from reports, St. Lucia was particularly bad last year, some of the other islands thought that the less that you wore the more your costume impacted on people," said the CDC Chair.
He said that likewise with the music, the songs that are doing very well internationally, and in the region very few of them that talk about bending over a woman and doing something to her and being disrespectful.
"There are very few of them that are bordering on profanity, with veiled disguise. And if we want to take the music internationally, we have to appeal also to the international taste," Adams said.
He said we can sing positive music and positive rhythms and come off as Vincy Mas being one of the places to which you can carry your entire family.
"We are all about positive development, in culture and in Mas," Adams stressed, while adding that more and more, event tourism is becoming a big thing.
"People realize that as small as you are, you can compete on the basis of events. And more and more Carnivals are investing in their products, and if we don't, if we as a nation don't, then we will be left behind," the CDC chairman said.
He noted that Guyana has seen it fit to have a second Carnival and when you speak to persons from the other countries, they are investing heavily in their festival.
"They are going into Trinidad and market, and they're going into the US and market, and we are all in that same Carnival space so we have to continue to push out Vincy Mas, and we have to continue to push what is good, and what is different about us," said Adams.