Posted on
MOE investigating alleged slapping of student by teacher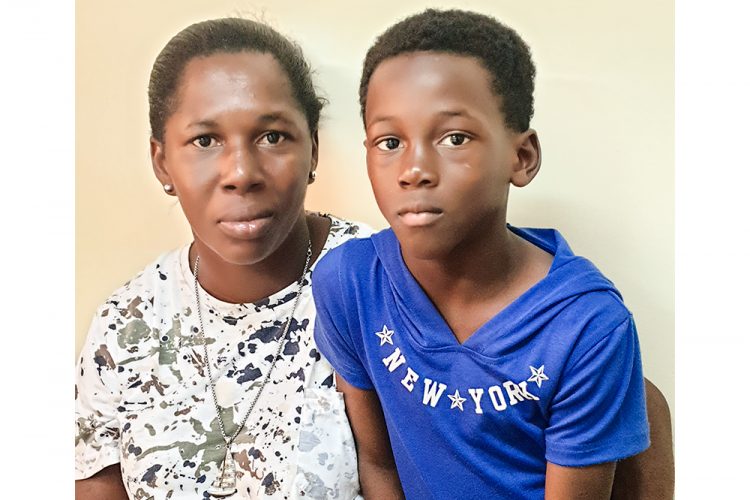 THE MINISTRY OF Education is said to be looking into an allegation that a teacher attached to the Kingstown Anglican School (KAS), slapped a child with her open palm on his cheek.
Last Monday, Campden Park resident Valdene McBurnette, told SEARCHLIGHT that on Friday February 7 during the lunch period (12 p.m. to 1 p.m.), her son Devonte Richards, was running in the yard of the KAS where he is a student, and accidentally bumped into the teacher.
McBurnette said her son told her that after he bumped into the teacher, she slapped him "extremely hard" across the face, exclaimed "oh [expletive]", then left him crying and with finger prints on his cheek.
"He came from school on Friday afternoon and he told me the principal said I must come in to the school, and I asked for what, and he said a teacher slapped him.
"I asked him why the teacher had to slap him, and he said he was running, and he butt into her and she slap him," McBurnette recalled.
The angry mother said she went to the principal on Monday, and the teacher was called into a meeting but denied slapping Devonte.
"She said she didn't slap him, she just shake his face with her two hands," McBurnette said.
"I asked her why it wasn't brought to the principal and she said it wasn't something to bring to the principal. Another teacher took him to the principal after she saw him crying," McBurnette explained.
She said Devonte related that he was scared after being struck, and the teacher who is alleged to have struck him said he should not have been running in the school yard, and that she (the teacher) was not feeling well.
The matter was reported to Yvette Antoine, the Education Officer with responsibility for primary schools, but Antoine declined
to comment when contacted on Wednesday.
Chief Education Officer (CEO) Elizabeth Walker, told SEARCHLIGHT that the matter is being investigated.
SEARCHLIGHT understands that a report of the incident was submitted to the Ministry on Tuesday, and a meeting was held with all the parties involved.
"I feel bad about it because she in the principal office, and when I ask she why she slap my son, she say I must believe what I want to believe… attitude," said McBurnette who revealed that she has reported the matter to the Criminal Investigation Department (CID) and an investigator gave her a medical form.
McBurnette said that someone told her Devonte was trembling after being struck, and other students also witnessed the incident and reported it in the presence of the teacher who is alleged to have struck the youth.
McBurnette said she believes in corporal punishment, but not in the way it was alleged to have been administered, as she does not strike her child in that manner.