Posted on
CDC switches Miss SVG pageant date to October 31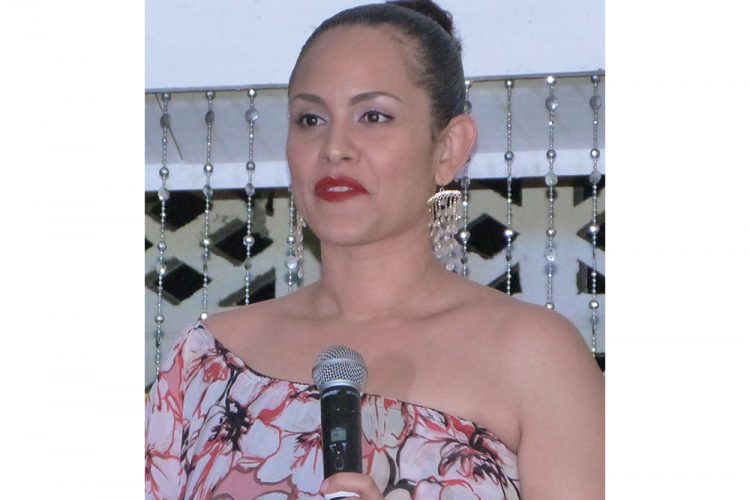 THE Carnival Development Corporation's (CDC) Beauty Shows Committee (BSC) is looking at ways to develop and grow the Miss St. Vincent and the Grenadines (SVG) Pageant.
Hence the reason, according to Head of the committee LaFerne Fraser, that the Miss SVG pageant has been moved from June to Saturday, October 31.
"We're trying something new that we think can bring much needed new energy to this pageant, and the timing we think is extraordinary with the Renewal at 40 which culminates in October this year for our Independence celebrations," Fraser told reporters last Tuesday at a CDC press conference room at Victoria Park.
She said the pageant audience remains largely a local and, for a very long time, the event has not been referred to as a 'carnival queen' pageant, while independence period gives "a more national queen flair" and that is what the BSC is working towards.
Fraser said the Independence period has become one of pageants and this country has a long, proud culture of beauty shows since 1951.
"And we wish to keep it that way. Now, of course, people are wondering why the change and how did we come up with this change? Truly, just to introduce that the beauty shows committee has been operating for three years, this committee, and since year one, we've been trying to find ways to see Miss SVG develop and grow as it should," said Fraser.
She commented that while they are proud of the changes, accomplished, they think there is more that can be done.
"Our society has seen many changes over the past two decades, and the question is, has Miss SVG evolved enough to withstand those changes?
"And by our estimation, there's more to be done through this product, which we have been charged with developing, protecting and maintaining," Fraser said.
She explained also that they are looking at strengthening the experience and the impact of Miss SVG title-holders whose predecessor of 20 years and more "by virtue of being crowned and maintaining a regal disposition paired with service and grace was one of the most influential people in our country, and the Queen remained Queen for years and years in the heart of admiring Vincentians".
She said that is not the case today and regenerating that aura is difficult to reach given the status quo.
"This is why among the changes we are working on for 2020 and beyond, is securing prestigious and rare opportunities which are far more likely for the title holders, by a young woman who is not holding the title of Miss SVG," said Fraser.
Fraser said these opportunities will be separate from those which are currently afforded the winner, such as the university scholarship and representing SVG at other pageants whether regionally or internationally.
"We are seizing the moment to chart a new path at the culmination of our country's Renewal at 40 in the interest of Miss SVG, and we really look forward to the support and the encouragement of the public," Fraser said.