Posted on
Videos from inside HMP raise security concerns (+Videos)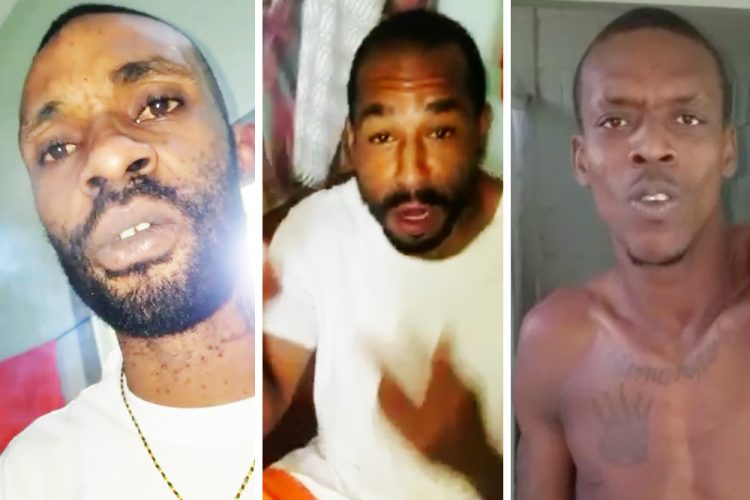 Two cell phone recordings made from inside Her Majesty's Prison (HMP) at Belle Isle, and currently making the rounds on social media, have raised concerns about security at the penal institution.
The videos have on show, Alister Gould, doing time for murder; Osbourne Brudy who was jailed for armed robbery and abduction; and Moneesh Davis who is serving time for burglary.
In the first video, 29 seconds-long, Gould is recording himself and comments, "bare evil head niggas dey around the place". He then moves the phone to Brudy who says, "fully stupidness. Rule number one, I always right, rule number two, if I say something wrong go back to rule number one."
The camera man then swivels the camera around the room showing other prisoners while moving the device back to himself and commenting, "up, up, Genna, govern" while showing a gun sign.
The other recording, 30 seconds long, again features Gould who comments, "evil head [expletive] thing right, anybody ah dead out dey, you coulda retarded, stupes, hold on wait" while somebody shouts "granny, fully dunce".
The recording device then moves to Davis who someone refers to as "crack fiend". Davis is also using a phone and rises to his feet and does a freestyle rap in an American accent, "if it's right, it's right and you gonna die tonight if the money is right nigga", while the other inmates use expletives and make gun signals.
At least two other inmates are seen in the recordings with phones in which Gould is seen smoking.
The seriousness of the crimes committed by some of the men shown in the video have raised concerns about the safety of witnesses and victims of crimes given that the prisoners are able to have access to cellular devices.
The authorities are said to be aware of the videos and have launched an investigation.