Posted on
World leaders have not been moving as quickly as they should regarding climate change – Lord Howard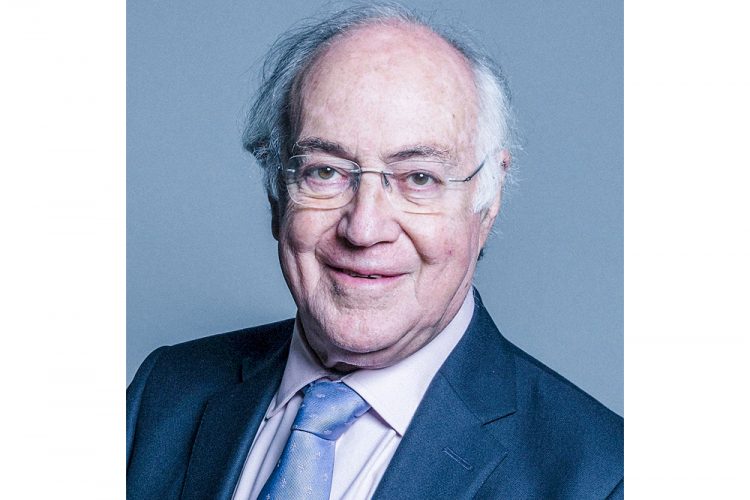 There is an urgent need for the world to deal with climate change, but we are not doing as much as we should says Lord Michael Howard, Baron Howard of Lympne.
Lord Howard made the statement last week Tuesday while speaking at the St Vincent and the Grenadines Chamber of Industry and Commerce's (SVGCIC) first luncheon for 2020 at Sunset Shores in Villa.
The British politician who served as Leader of the Conservative Party and Leader of the Opposition from November 2003 to December 2005 and who once served as Secretary of State for the Environment said for a very long time he has recognized the importance of climate change and the danger that it constitutes.
He is of the opinion that world leaders have not been moving as quickly as they should and there is very much more to be done although he is cautiously optimistic that as people become increasingly knowledgeable of the problem and want action, that action will be taken in time to ward off some of the most calamitous consequences.
He noted that he has a vested interest in climate change as he was secretary of state of the environment for the UK at the time of the first earth summit in Rio De Janeiro in 1992 and helped to negotiate the climate change convention which was the original United Nations (UN) agreement from which all other arrangements stem.
While in St Vincent and the Grenadines (SVG), Lord Howard visited the geothermal site at Bamboo Range; he noted that he was impressed while stating that the UK is alone amongst the largest developed countries in committing itself to a target of being net carbon neutral by 2050.
Lord Howard noted also that as we move forward to ambitious targets there will be a great deal which we can learn from each other through cooperation.
Addressing local businesspeople, Lord Howard stated that he believes the Commonwealth is one of the most underused assets and resources in the world.
"Attempts have been made in the past to make more of it when I was secretary of state for the environment," he said, while adding that he was part of a team that convened the first ever Commonwealth environment ministers conference in Nairobi a few years ago.
"There is much that the Commonwealth can offer the world and to be honest I think that the UK has been distracted from some of the potential which the Commonwealth can achieve by its membership of the European Union," said Lord Howard.
During his address, the politician recognized SVG's Security Council seat achievement while he also spoke about the Intervention Co-creation to Improve Community-based Food Production and Household Nutrition in Small Island Developing States (SIDS).
Mention was also made of a joint venture between the University of Glasgow and the Caribbean Centre for Developmental research, which is based at the UWI Cave Hill, Campus.