Posted on
Anglicans begin bi-centenary cathedral celebrations Sunday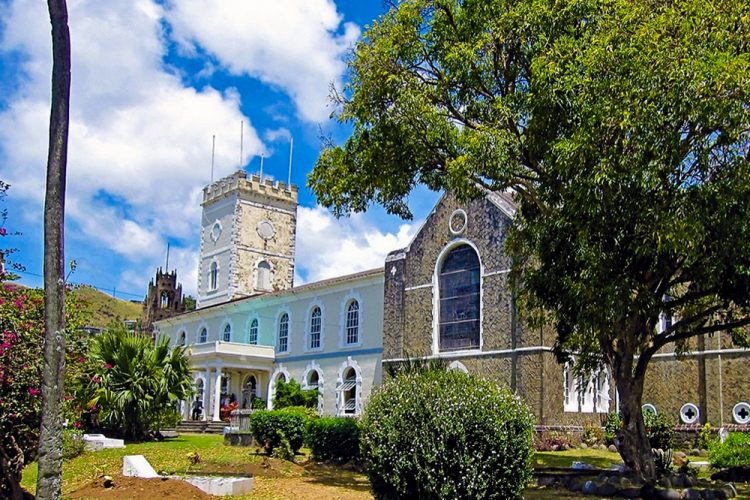 As restoration work continues at the St. George's Cathedral, the church's management is asking that persons continue to make donations.
"We have been getting donations from overseas and locally and in kind…we would prefer having it come in faster and in bigger denominations, but we do with what we have," said Dean of the St. George's Cathedral, Samuel Nichols.
Speaking at the launch of the Church's 200th anniversary celebrations on January 14, Dean Nichols said the work is progressing and they are hoping persons will contribute to the physical building while partnering with the Church to also nurture members.
He noted that the restoration is two-fold- dealing with the physical structure as well as caring for the people.
He said the improvements to the historical structure have been tangible and this enabled them to have the official funeral of former government minister and member of Parliament John Horne, on Friday, May 2019.
"It is well on its way…which two,three years ago we might have been cautious (to have the funeral)," Dean Nicholls said.
Bishop Leopold Friday noted that they have decided to do the restoration in phases.
The St. George's Cathedral will be 200 years old on September 6 2020 and as a result, members of the Anglican community have planned nine months of activities to mark the occasion.
The activities are being held under the theme, "St. George's Cathedral 200 years (1820 to 2020): Affirming our heritage, forging new paths."
The activities begin this Sunday January 29 with "Did You Know", an initiative which will see the placement of facts about the church in bulletins and on social media every Sunday until September.
Thursday February 13 is the start of the "200 Day Challenge" where persons are being encouraged to put aside one dollar every day for something about which they are thankful. The accumulated sums will be donated to the church at the end of the challenge on August 30.