Posted on
SVG Chamber of Industry and Commerce is looking to double its membership in 2020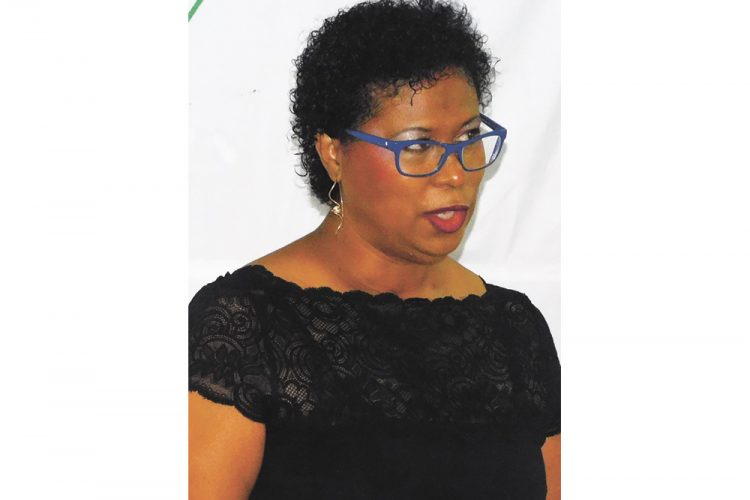 THE ST VINCENT and the Grenadines Chamber of Industry and Commerce (SVGCIC) is looking to double its membership in 2020 while making a greater contribution to the economic development of the country.
Last Tuesday, Senior Vice President of SVGCIC Annette Mark told persons at the Chamber's first luncheon for 2020 that the organization has set goals and plans to achieve as many of them as possible.
She said 2019 was a challenging year for the SVGCIC and they have formulated a budget, set a timetable for events and meetings that will see them meeting with the membership and proposed members.
"Last year I asked to keep the resolution that we are going to make the Chamber stronger," said Mark while adding that she is asking each member to introduce one new member to the Chamber and by doing that the membership can be doubled.
"In moving along with our promises, I ask that we work together as a body to strengthen the Chamber and become a force to be reckoned with," Mark noted while adding that they should be one of the most well established private sector bodies.
"There is strength in numbers and we can bring about changes in policy, in the economic direction and I believe we can do that, and this where we should be striving to go and making an impact on society as the Chamber," Mark who is also Executive Director of Invest SVG, told the gathering of business people.
She noted also that last Monday, she met with civil engineers from a top major hotel brand which is looking to establish a property here. She said as she took them around, one of them commented that SVG seems to be the place to be in the OECS at the moment.
"I was beaming with pride and I want to see that pride that I feel spill over into the membership so we can make a difference and be that body that persons and business people come to to make changes."
The luncheon heard from guest speaker Lord Howard of Lympne who spoke on the topic "Leveraging the Business Relationship between the British Caribbean Chamber of Commerce and the SVG Chamber of Industry and Commerce."
Mark said that Lord Howard was not in SVG by chance and she is hoping that the British Caribbean Chamber of Commerce can have a presence in SVG that will benefit persons wanting to do trade with the United Kingdom (UK) and vice versa.
The luncheon was sponsored by GECCU and Guardsman.