Posted on
Several New Positions in Public Service provided for in 2020 Estimates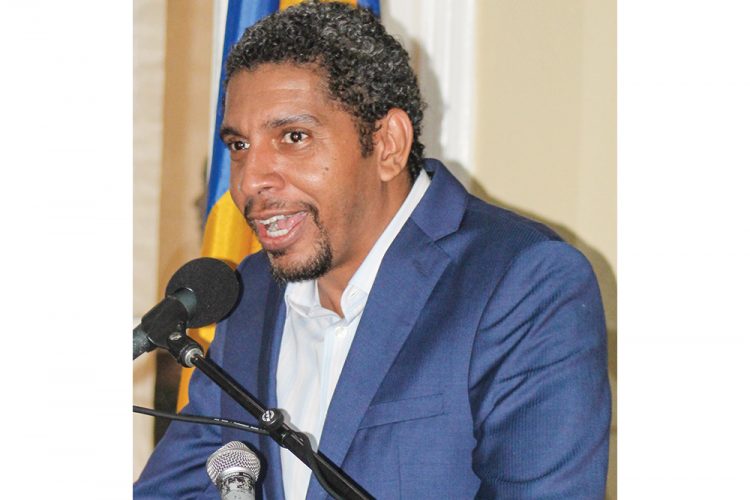 A number of new posts across various ministries and autonomous offices are among provisions made in this year's Estimates of over EC$1.1 billion.
The debate on the Estimates of Revenue and Expenditure for the 2020 fiscal year wrapped up late Wednesday night, with parliamentarians approving a budget of EC$1,186,351,151 for this year.
This amount is an 11.2 per cent increase over the approved budget for 2019.
Camillo Gonsalves, the finance minister said that the figure is broken down into recurrent expenditure inclusive of amortisation and sinking fund contributions of EC$875,583,941 and capital expenditure of EC$310,767,210.
He said that financing of the 2020 budget is expected to come from current revenue of EC$680,039,100 and capital receipts totalling EC$506,312,051.
"The government is proud of its track record of constantly improving the quantity and quality of human resources in its employ. This year is no different and the government intends to continue its focus on the development of its tremendous human resource," he said.
The finance minister continued: "To that end, a number of positions have been created throughout the public service to help enhance the delivery of the public service to the people of St Vincent and the Grenadines and to align more fully with the transformative developmental thrust of the government, which we will discuss more fully next week as we discuss policy".
Some of the main staff increases include 37 posts in the Ministry of Finance in preparation for the creation of a Procurement Unit and eight new posts at the Information Technology Services Division (ITSD).
About 18 posts were created under the Customs and Excise Department, most of which are intended to ensure and improve the quality of service at the Argyle International Airport.
Gonsalves said 16 posts were allocated to the Ministry of Transport "to strengthen its electrical inspectorate and critically, its Engineering and Project Management Service Unit" while 10 more have been allocated to the Ministry of Foreign Affairs consequent to this country occupying a seat on the United Nations Security Council.
The Ministry of Education will benefit from 12 additional posts while autonomous departments, including the Audit office and Office of the Director of Public Prosecutions will get 13 more posts.
The finance minister, in his presentation on Wednesday said that Current Revenue for 2020 of EC$680 million is 3.6 per cent higher than last year's corresponding number.
"The improved revenue performance in 2020 is reflective of predicted modest real economic growth projected for the year and stronger and more efficient efforts by main revenue agencies to collect taxes that are due and payable," he said.
He also said that revenue from tax sources are expected to contribute over EC$500 million to the consolidated fund in 2020 while non-tax revenue is expected to gross EC$94.4 million.
Tax revenue is expected to grow by three per cent with major tax types projected to contribute more than EC$17 million dollars.
Gonsalves said these include taxes on income and profits, which is estimated to increase by EC$3.4 million or 2.1 per cent; taxes on good and services, which is expected to go up by EC$9.2 million or 5 per cent and taxes on international trade and transactions which is expected to increase by EC$5 million or 3.2 per cent.
"Non-tax revenue collection in 2020 is budgeted at 94.4 million. This figure is seven per cent more than what was budgeted in 2019. The amount budgeted under non tax revenue is expected to come mainly from sales of goods and services, which is projected to generate EC$78.3 million in revenue," the finance minister said. "Revenue from non tax sources is also expected to benefit from in flows from property income of EC$10.4 million and other revenue of EC$10.2 million."
The estimated recurrent expenditure — EC$875.6 million is 3.6 per cent or 30.8 million more than its corresponding figure in 2019.
Gonsalves said the public debt, as of December 31, 2019, stood at EC$1,670,664,447, which is 0.8 per cent more for the same period in 2018.
The total domestic debt is EC$494.7 million, a little more than 14 per cent less than in 2018 while the external debt is EC$1.176 billion, an increase of almost 9 percent when compared to 2018.