Posted on
Deterioration of Bequia airport appalling – residents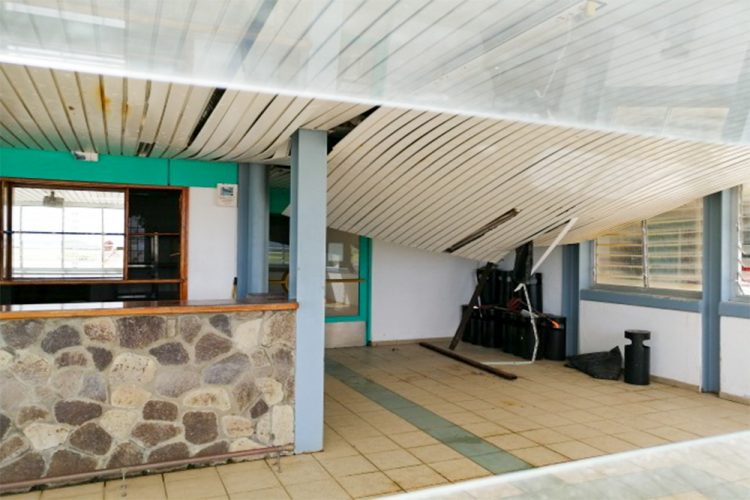 Residents of Bequia are calling for the authorities to address the terrible state of disrepair of the J. F. Mitchell Airport in Bequia.
In a letter to the Bequia Tourism Authority, the concerned residents asked: "Are you aware of any plans at all in place by the relevant bodies/authorities to undertake repairs of any sort there, or must we see our beloved airport fall further into disrepair?  We assume that the Airport Authority must be aware of the conditions in Bequia Airport, but that funding is, as always, the issue?
"The airport in Bequia is the lifeline to our already thriving, and still rapidly growing, tourism industry here in Bequia, providing employment for very many Bequia people, – and not least contributing significantly to the overall revenue of Tourism Economy of SVG.  If it fails, Bequia fails. It is that simple. 
"Just as Argyle is the front door of SVG, so Bequia is the front door to our island. Is the first impression we wish to show to our visitors, or the last slap in the face as they leave? I do hope not. It is currently nothing but an embarrassment to our beautiful island which we are working so hard to keep clean and welcoming. 
"Can we try to work towards getting some movement on these urgent repairs?  Or at least CLOSE OFF the no longer functioning cafe and outside viewing area, so that people at least cannot see that the roof has collapsed?  
"Perhaps we could also invite the Director of Airports over for a visit to see for him/herself?" the letter said.
In Parliament on Wednesday Prime Minister Dr Ralph Gonsalves, in answer to a question posed by Parliamentary Representative for the Northern Grenadines Dr Godwin Friday, said a sum of $1.27 million had been allocated in the 2020 Estimates for the rehabilitation of airports, "primarily the J. F. Mitchell airport."
The Prime Minister also mentioned that work is also expected to be carried out on the Union Island and Canouan airports during 2020.