Posted on
Local superstar joins the Martell Cognac family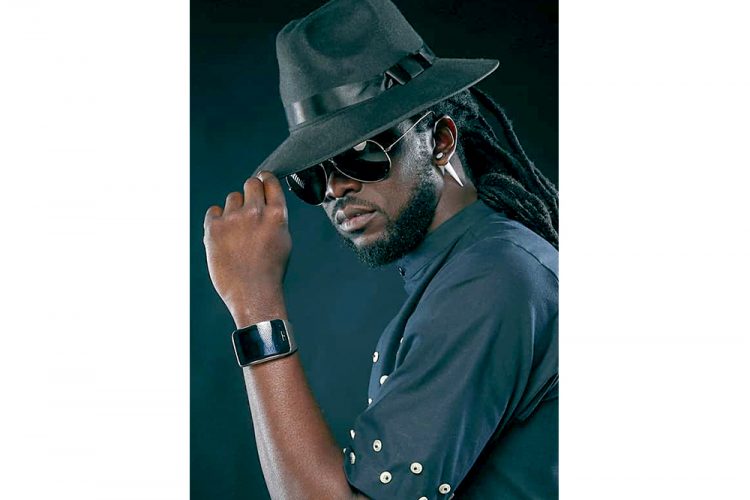 Local superstar Gamal "Skinny Fabulous" Doyle has joined the Martell Cognac family, rubbing shoulders with the likes of his idol Jamaican dancehall icon Rodney "Bounty Killa" Price and American rapper Quavious "Quavo" Marshall from the group Migos.
Doyle signed the contract to be part of the Martell family last Friday January 17 in Trinidad and Tobago (T&T) at Massy Distributors Ltd, Macoya. Massy is the distributor of the brand in the twin island republic.
Doyle said when he was approached by Massy, he first thought was that this was a good business venture, but he stopped and asked himself if he would be representing a drink he did not like.
"I tried it and I liked it. This is no fluff or gassing up, I legit like the cognac. It's good, so this is a plus for me," Doyle told SEARCHLIGHT on Monday.
He added that he did some research on the brand and realized it was a top-class drink which was endorsed by other popular musicians.
"This is a proper product endorsed by some of the big names out there. It tastes good, it is smooth," said the 'Famalay' artiste.
He said this is the third brand he has endorsed in his career, having in the past been associated with St Vincent Brewery's Hairoun beer and telecommunications company FLOW.
During Friday's signing, Doyle treated persons at the ceremony to a brief freestyle for Martell Cognac using lyrics from some of his hit tunes.
Martell is a Cognac house founded in 1715 by Jean Martell (1694-1753). It is part of the Martell Mumm Perrier-Jouët subsidiary of the French wines and spirits conglomerate Pernod Ricard.
Some of Martell's other brand ambassadors are US actress Diane Kruger and South African fashion icon Hussain Van Roos.