Posted on
Fisherman found dead in public bathroom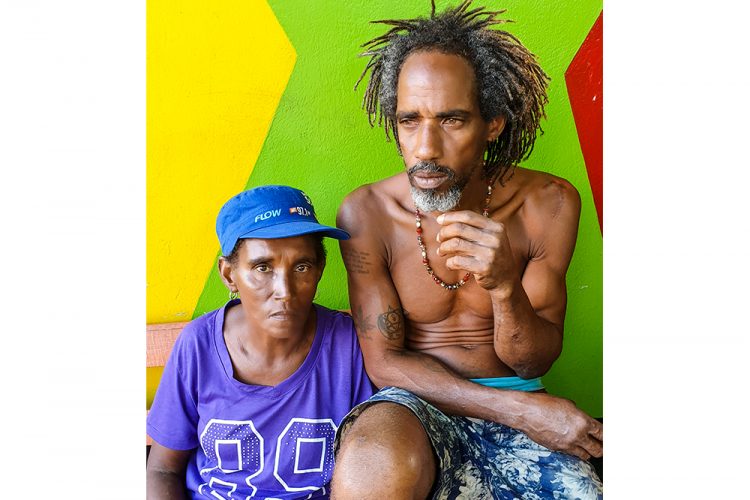 Relatives and friends of a man who died suddenly on Monday say the community has lost a helpful person who will be sorely missed.
Dead is Peter David Yearwood alias Addict, 48, a fisherman of Rose Place. His lifeless body was discovered on the floor of the public bathroom located opposite Randy's Wholesale Outlet in Rose Place at about 12:55 pm yesterday Monday January 20.
Police say there were no marks of violence on the body, however a post-mortem will be conducted today Tuesday, January 21 to ascertain the cause of death.
Rosita Jack, Yearwood's close friend said she remembers the dead man as a kind person who would run errands for people in the neighbourhood and sweep her yard.
However, she said she thinks his excessive drinking and smoking played a part in his demise as on many occasions he was admitted to the Milton Cato Memorial Hospital (MCMH).
"I was sitting down, and somebody come tell me he dropdown in the toilet and from the time I saw him I knew he was dead. His last visit to the doctor, the doctor told him to stop drinking, but he did not stop," Jack said while adding that the dead man was known for helping the fishermen pull up their boats and cleaning fish for people.
"He alright, he cool, he is not no rugged person who would get in thing with people, he was willing. He like to clean and would sweep my yard and he hate to see things dirty, but his only dirty habit is drinking and smoking," said Jack.
Kenrick "Paulie" Yearwood, Peter's younger brother said he is saddened by his sibling's passing.
"I feel a kind of way to see he gone because I don't have no other brother around me who I seeing. He was a good help for everybody in the community, people call him he go. He clean a lot of fish for people," said Kenrick.
The distraught man said his brother was painting before he died and left to use the toilet and never returned.
Jennifer Ashton, the dead man's sister said she cried when she saw her brother.
"This make me feel upset. I did like my brother so much and I go miss him. I use to get a little joke from him. He would give me fish and money sometimes so I will miss him plenty," Jennifer commented.
Police are investigating.