Posted on
Organisations in SVG invited to register in National Corporate Public Speaking Championship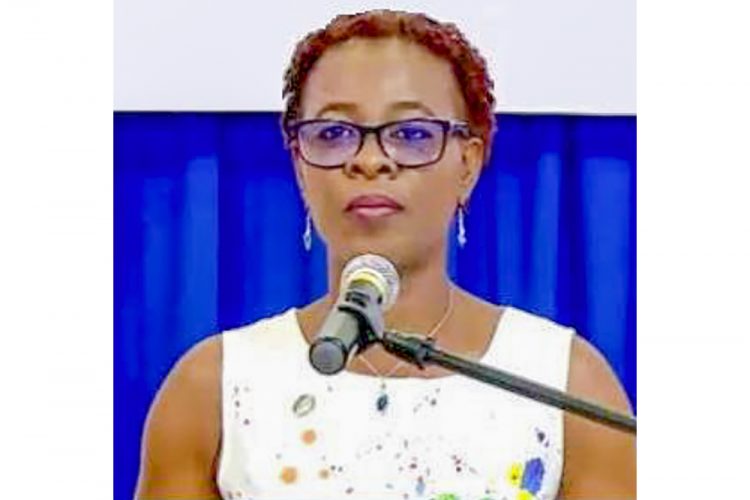 Corporate organisations in St. Vincent and the Grenadines are now invited to register interest in the 2nd Annual National Corporate Public Speaking Championship.
In 2019, during the inaugural championship, the Argyle International Airport (AIA) emerged victorious through its representative Trackeisha Davis.
This year, AIA will seek to defend its crown and corporate entities are encouraged to register up to two participants for the preliminary round of competition. Successful participants in the preliminary round will then go on to the semi-finals and finals. Speakers will present on set topics relating to business activity in St. Vincent and the Grenadines.
Distinguished Toastmaster (DTM) Arlette Miller, chairperson of the National Corporate Public Speaking Championship's Committee, has shared that for the second time, the event's goal is to continue to encourage fluent communication in the workplace that will help in providing the competitive advantage for today's businesses and firms.
Generous cash prizes are at stake for the first, second and third place winners of the final contest. Speaking on the format for this year's competition, Miller indicated that letters will be sent to business houses to confirm interest of participation. The preliminary round of competition is slated for February 29, the semi and finals both slated for March 28 and April 25, respectively.
Patrons can look forward to another exhilarating atmosphere filled with vibrant audience table topics, as well as lots of giveaways.
This event is hosted by Toastmasters in SVG for staff of registered businesses throughout St. Vincent and the Grenadines. As was the case last year, this year being no exception, the National Corporate Public Speaking Championship (NCPSC) committee aims to fulfill its promise to offer a superior standard and to deliver a riveting experience. The other members on the 2020 NPSC committee are deputy chairperson Tamira Browne – Advanced Communicator Gold/Advanced Leadership Bronze – (ACG/ALB); treasurer – Sharlene Alleyne-Hector; public relations chair – Trackera Davis; secretary – Raheem Hall – Development Leadership 1 – (DL1); Denicia Gaymes; Jacqui English –Jacobs – Competent Communicator /Effective Coaching (CC/EC) and Xelony Daize – Competent Communicator/Competent Leader/Dynamic Leadership 2 (CC/CL/DL2).
For more information on the competition call 1784-493-4746; Email: [email protected]; Facebook: SVG National Corporate Public Speaking Championship. Instagram: SVG_NCPSC