Posted on
CanStudy offering a 'one stop shop' to students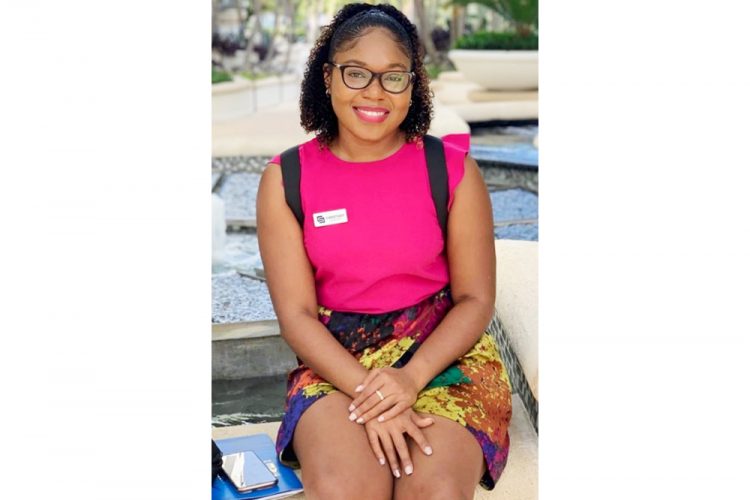 Within the last six years, a Jamaican-owned consulting company has helped numerous Jamaican students access higher education in Canada.
Now, the founder of the company is ready to do the same for many more students in the English-speaking Caribbean and beyond to access those same opportunities.
Monique Myers, the founder and director of CanStudy Consulting told SEARCHLIGHT that her company is a "one stop shop" when it comes to helping students study in Canada.
"…when you come to us, we can provide you with all of your services," Myers said. "What we do is…we're gonna provide you with all the different stages of this service, we're gonna bring you to Canada, when you get here we're going to assist you with transitioning and if you decide that you like it and want to stay after graduation, we'll also help you to stay beyond graduation."
Myers, who completed her studies in Canada, noted that she has first-hand experience with transitioning into a new country as she has had to go through the process herself.
She is now a holder of a permanent residence card and currently taking steps to obtain citizenship.
It is for these reasons that she believes she is most suitable to assist students hoping to go through the process as well.
According to Myers, while students would have to go to more than one company to assist with their transition, the director said that CanStudy "assists the student with, first of all, researching the kind of programmes that will be ideal for them based on passion, based on location, based on scholarship opportunities they can get," the director explained.
"We apply to these schools for them, we apply to the scholarships, after they've gotten it, we give assistance with the completion of visa application documents. After they have gotten the Visa, and they come here, we assist with finding a job, we assist with finding somewhere to live and any other information or resources they'll need to successfully transition in Canada," she said.
The business woman said she started her company in 2013 to cater to Jamaican students who wished to study in Canada and she provided these services free of cost.
During this time, she said that she began receiving calls from persons across the region, who wanted help with the process as well.
It was not until early in 2019 that Myers registered her company in the North American country and began focusing on expanding to help students in other countries.
She told SEARCHLIGHT that since 2013, she has been able to help numerous students from Jamaica, a handful from Barbados, Trinidad and others from the United Kingdom.
"Our mission of CanStudy Consulting is to make international education as accessible as possible to students in the Caribbean who are not from wealthy backgrounds or not from backgrounds where they could readily afford expensive education, so for example, we recently just started a scholarship fund where we're asking people to donate so that we can assist our students who want to come here but their families can't really afford to pay their tuition," Myers said.
She lauded Canada for what she said is quality and affordable education, innovation and advancement in various areas.
Myers also said that there are more postgraduate job opportunities in Canada than any other international country.
And while she encourages students to seek employment after pursuing studies, she also supports returning to one's country to help make a difference.
"We implore them to go back to their home countries in some kind of fashion and help their country to actually develop and implement some of what they learn here, so we are very big on encouraging students to actually go back and help their own countries develop…sure, stay and explore post graduate opportunities, but never forget where you're coming from or forget that you need to contribute to your own country," she said.
Myers said that her company doesn't only help teenagers, but persons at any age seeking to advance their academic portfolio.
She said that her goal for the next two years is to expand her company by travelling to other countries at least once per year and having tours to educate students and anyone interested about the opportunities that are available.
More information about CanStudy Consulting can be accessed via canstudyconsult.com.