Posted on
Bequia Easter Regatta 2020 will feature a new Yacht format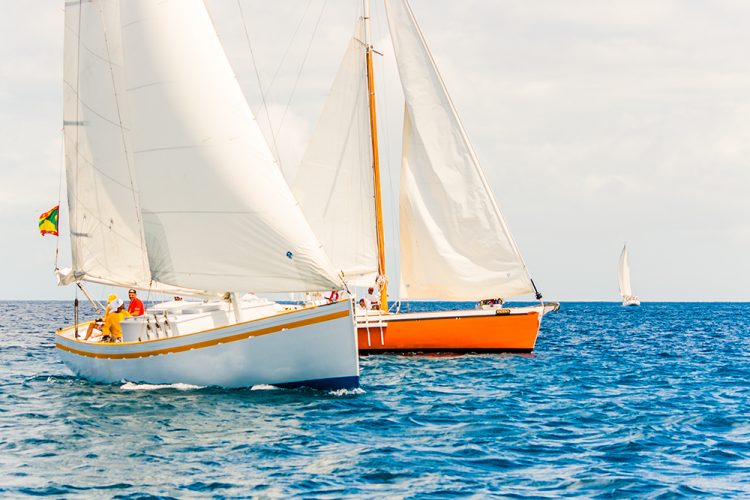 The 2020 edition of the Bequia Easter Regatta will run from April 8th-13th, with CSA Classes in the yacht's division for racing, cruising I and cruising II. Plus, a class for The Traditional Windward Island Sloops, and one design classes for J24 and Surprises. The registration fees for all yachts can be found on our website www.bequiaregatta.com . Seven (7) classes of Heritage (Local Double Enders) will race on the 3-day consecutive weekend, all Double Enders registrations are to be pre-done before the Regatta weekend.
The Bequia Sailing Club will celebrate its 39th Annual Bequia Easter Regatta in 2020. For the past three years the club has been operating under a new management committee which sits both locals and foreigners, volunteering their time and efforts to execute the annual regatta. This committee consist of individuals who saw the Bequia tradition and heritage as something vital to the economy of the country and also to the culture of Bequia. In 2020 the committee stands with a strong executive including Commodore, Mr. Rory King, Vice commodore, Sayie Ollivierre, Rear commodore, Deborah Hawken, Secretary Julia Nicholls, and Chairman, Tom Donoghue. In 2018 there was much talk that the regatta will not happen, however, under a new title sponsor and a new committee, Bequia and St. Vincent and The Grenadines on a whole celebrated another much successful regatta, Under the Title Bequia Sparrow's Premium Rum Easter Regatta. St. Vincent distillers Limited took over from Mount Gay Rum in 2018 and has been steadfast and strong in the support of the Bequia Easter Regatta as Title Sponsor.
Other major sponsors include The SVG Tourism Authority, Hairoun and FLOW who have been consistent over the years. The Bequia Plantation Hotel will celebrate its Third year as Host of the Bequia Easter Regatta Race Headquarters. The Bequia plantation hotel, hosts the Bequia Sailing Club's office, Skippers Briefing, prize giving's and Closing ceremony throughout the Easter weekend. This year there are new sponsors on the horizon and the Bequia Sailing Club is excited to welcome each and every sponsor or donor.
Registration in person takes place at race headquarters in Bequia Plantation Hotel from 2-5PM on Wednesday 8th April and from 10 AM-3:30PM on Thursday April 9th. The skippers briefing is planned there as well at 5:30 PM on April 9th, followed by an admission free welcome party to all, ft Dj Shatta, DJ Addicted and from Mainland St. Vincent Team Energy Overload. In a new event format for the yachts this year racing will be on the Friday, Saturday and Sunday with no lay day. Also new is that the final prize giving happens on Easter Monday at 11AM, followed by the farewell party.
The commodore of The Bequia Sailing Club, wishes to advise the public that "The planning of The Bequia Easter Regatta 2020 has commenced since August 2019, we are working very hard to ensure that another successful Regatta happens under this committee. We have heard the reports from Sailors and sponsors we have approached throughout the region that there are persons saying that there will be no regatta, actually we know who these people advertising these false rumors are. I can ensure you as the commodore of The Bequia Sailing Club, that The Bequia Sparrow's Premium Rum Easter Regatta will happen in 2020 and it has been happening under The SVDL title Sponsorship since 2018's Regatta. These false rumors will only hurt the Economy of St. Vincent and the Grenadines. My committee and I will continue to work hard towards the benefit of the Regatta. We are also looking forward to celebrating our 40th Anniversary of The Bequia Easter Regatta in 2021"
 Please see website – bequiaregatta.com
Instagram- @bequiasailingclub
Facebook- Bequia Easter Regatta
Contact us at: 1784-5328006/ 1784-5298999