Posted on
Avenues Dancers seeking public assistance in traveling to London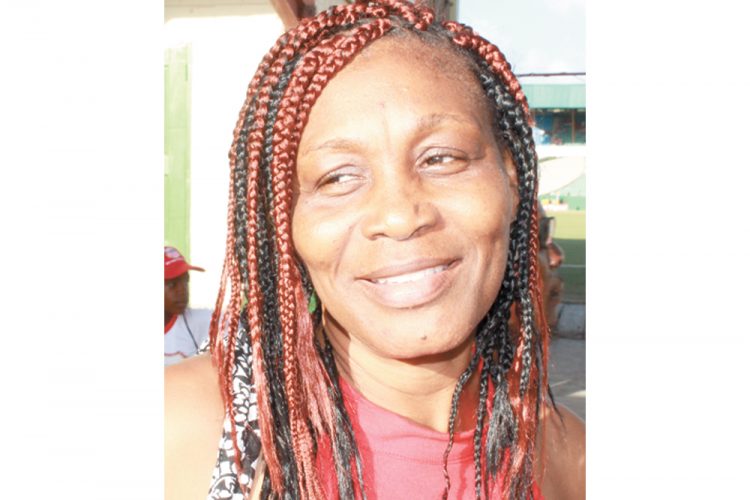 The Avenues Dancers, a group led by Bridget John, is seeking the assistance of the public to help realize a dream of travelling to London, England, later this year.
In 2018, John visited London to support Krystal Clarke, manager/choreographer of the Caribella Dance Company.
Caribella was having its inaugural Dance Showcase and as Clarke danced with the Avenue Dancers as a child, and as an adult served as the group's business manager and shows coordinator, John promised that she would return with a group of her dancers to partner with Caribella to help showcase local talent and the culture of St. Vincent and the Grenadines (SVG).
"In 2020, The Avenue Dancers are working steadfastly to ensure that this is the year they visit the United Kingdom and they need your help to make this dream a reality," said Clarke on Monday while adding that London is one of the most expensive cities in the world and the cost of such an endeavour is extremely high.
She said that the Avenue Dancers, with the help of monthly fundraisers, the support of corporate entities and the generosity of others, are determined to make the trip.
"We ardently solicit the public's assistance to realise this dream by requesting your support of our fundraising events and making donations through our crowd funding page (https://www.justgiving.com/crowdfunding/london2020avenuedancers)," said Clarke.
Should the Avenue Dancers travel to London, they have a packed schedule. Activities will include sharing the stage at the Caribella Dance Company's annual dance extravaganza on July 18 and visits to charities and clubs for elderly persons of West Indian heritage where they will perform.
They will also visit primary schools, perform mini concerts and carry out Soca Dancing workshops with children who attend those schools. The dancers will also spend a day with Afro-Caribbean families and visit High Wycombe and Reading, areas just outside London that have a large Vincentian population.
Plans are also being made for them to display their talent in the form of mini performances in these cities. A courtesy call will also be made to the High Commissioner in London where the dancers will perform for the members of staff.
The dancers are also hoping to immerse themselves in British culture and pay visits to Buckingham Palace, the London Eye, the River Thames and the Tower of London. They will swim at the London Aquatic Centre, one of the numerous venues constructed for the London 2012 Olympic Games and indulge in a traditional pub meal of fish and chips.
"This opportunity is truly an amazing one, however, the assistance of the corporate community and generous Vincentians can help propel this dream into reality. We encourage Vincentians and patrons of the arts both near and far to lend your support to a worthwhile and memorable endeavour," Clarke told SEARCHLIGHT.