Posted on
New investor buys Grand View Beach Hotel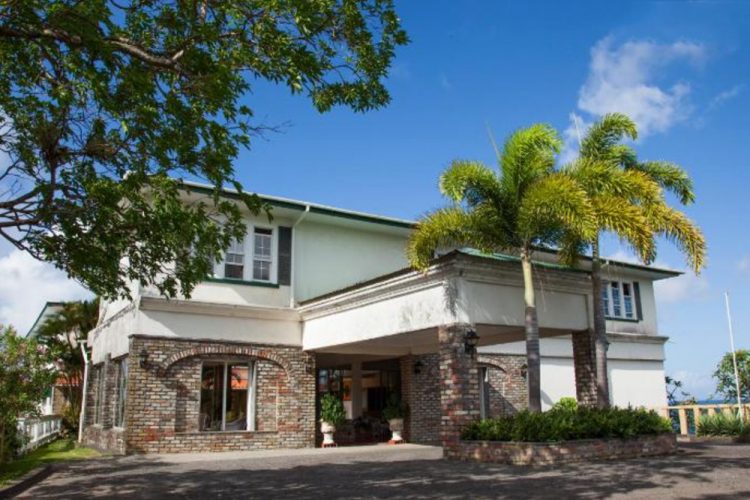 The Grand View Beach Hotel has been bought by the same hotelier that is going to build a new hotel worth US$60 million at Ratho Mill.
This was disclosed by Prime Minister Dr Ralph Gonsalves during an interview with WE FM last Friday, January 10.
While saying that a "couple dozen" 40-foot containers arrived over the Christmas season with materials and equipment for the US$60 million hotel at Ratho Mill; he added that "the same people bought Grand View."
The Prime Minister was seemingly referring to the Royal Mill Hotel which the Government has announced will be built on property formerly belonging to Ken Boyea at Ratho Mill. The Royal Mill, owned by a private entity, is to be a combination of a large block hotel and villas with a total of 200 rooms.
"Grand View is closed as the old Grand View, but they're going to refurbish it…the 17 rooms, and develop that property too, while they're doing their building of the new hotel…the new hotel resort," Gonsalves continued.
The Finance Minister, Camillo Gonsalves also made a post on Facebook saying "Farewell Grand View" and welcoming "The View", along with hashtags "#NewInvestor #NewHotel #Tourism #MakeAIAwork," and a picture of a sign saying "The View…coming soon."
The Prime Minister noted that the refurbishment of Grand View Beach Hotel is in addition to other hotel construction projects announced already.
These would include a 250-room Marriott being constructed in Mount Wynne, a 93-room Government owned Holiday Inn Express in Diamond, and the 400 room Black Sands resort project for which work has commenced in Peter's Hope.
The Grand View Beach hotel was visited by SEARCHLIGHT last week, and calls were made, which were answered at first, but are no longer being answered.
The managers were not present when the Hotel was contacted/visited, and they did not return any calls.