Posted on
More people working now than in 2001 – PM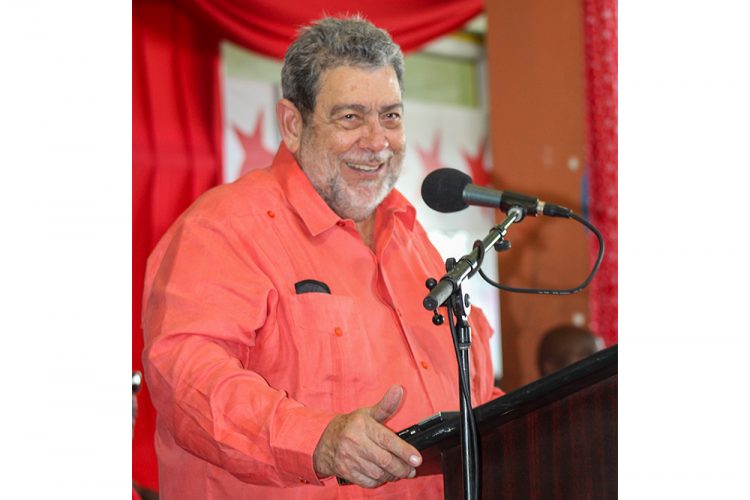 Far more people are working today than in 2001 when the Unity Labour Party (ULP) administration came to office.
"And I will give you the figures," Prime Minister Dr. Ralph Gonsalves told persons at the ULP's 24th National Convention last Sunday at the Campden Park Secondary School.
The PM said that the information from the 2012 census (last census) shows that the number of persons working increased from 35,036 to 40,821, which is 5,785 or a 14.7 percent increase up to 2012.
He said that although the population increased by only 969 (between 2001 and 2012 the lowest increase since 1911), the labour force increased significantly, because people are living longer and healthier and persons over the age of 60 are staying in jobs and finding jobs, in addition to young people getting jobs.
Going further, the Prime Minister said the data from the National Insurance Services (NIS) shows that at the end of 2000, the number of active employees at the NIS (people who pay the NIS), amounted to 30,061, a number which has risen to 41,307 in 2019, 11,246 more persons.
However, Dr. Gonsalves said these numbers understate the number of people working, because although you have about 2000 persons working in households as domestic employees, only about 600 pay NIS, while of the nearly 5,000 agricultural workers, just about 700 are paying NIS, with similar situations existing in other sectors.
"The NIS estimates that they capture just about 80 percent of the people who are actually working and that has been so from time immemorial," Gonsalves told the gathering.
He added that according to the NIS more than 11,000 persons pay NIS and when you add the self-employed and the voluntary persons, in 2001 it was 30,373 and in 2019 it is 42,958, which is 12,585 more.
"If you want to know the progress we have made on that count, I am giving you the information," Gonsalves stated while adding that the people of the country are far better off today than when the ULP came to office.
"The economy is larger, the country is wealthier today than in 2001. We have a stable monetary system, we have a stable financial system…," the prime minister said.