Posted on
Asphalt and Concrete plants to be placed in West Kingstown, residents upset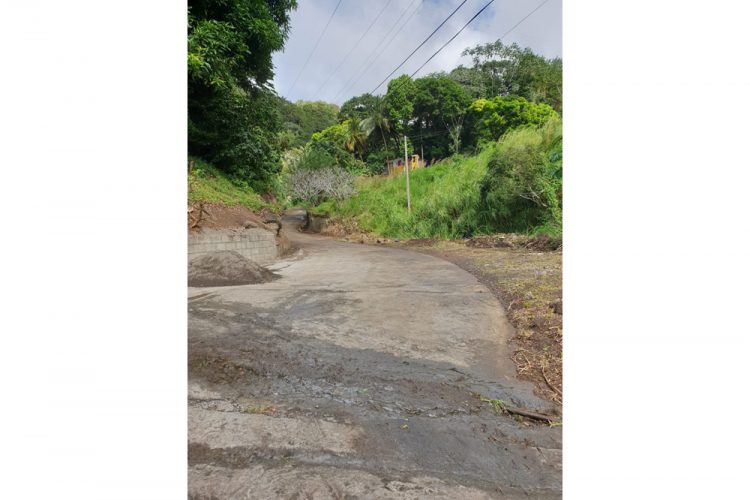 Some residents of West Kingstown are furious over a government decision to place asphalt and concrete batching plants in the area.
In June 2019, it was announced that the plants, currently located at the Argyle International Airport (AIA), were to be relocated to Yambou in the South Windward constituency, but residents there signed a petition urging the government to rethink the decision. After meeting with residents, the government relented and a decision was taken to look for an alternative site.
Now, the chosen location is creating concerns for residents of West Kingstown as plans are far advanced to place the plants at Gibson Corner, in an area where soil erosion forced the evacuation of residents a few years ago.
One resident of the area said she was visited by two officials and told that even if residents object, the plants will still be placed there. She said she was told that the facility is expected to be up and running by end of this month.
The road leading to the area is already being cleared.
According to an online publication, the complex chemical composition of asphalt makes it difficult to identify the specific component (s) responsible for adverse health effects observed in exposed workers.
"Known carcinogens have been found in asphalt fumes generated at worksites. Observations of acute irritation in workers from airborne and dermal exposures to asphalt fumes and aerosols and the potential for chronic health effects, including cancer, warrant continued diligence in the control of exposures," the website said.
It was also noted that the primary emission sources associated with Hot Mix Asphalt (HMA) production are the dryers, hot bins, and mixers, which emit particulate matter (PM) and a variety of gaseous pollutants.
Other emission sources found at HMA plants include storage silos, which temporarily hold the HMA; truck load-out operations, in which the HMA is loaded into trucks for hauling to the job site; liquid asphalt storage tanks; hot oil heaters, which are used to heat the asphalt storage tanks; and yard emissions, which consist of fugitive emissions from the HMA in truck beds.
When contacted on Saturday, Minister of Transports and Works Julian Francis said he would comment on the issue in the upcoming week.